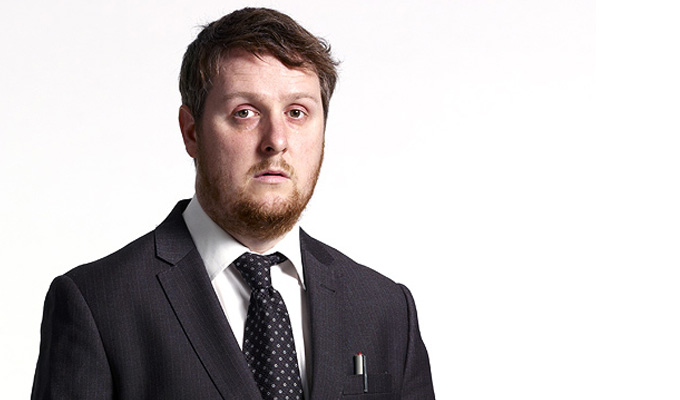 Tim Key joins Daniel Kitson's new project
Daniel Kitson is to collaborate with Tim Key on his new show in Manchester.
The show, called Tree, will run for 11 days at the Royal Exchange – but there are currently no plans for it to tour beyond that.
Kitson had already announced the dates last month, but gave no title, summary or image.
Now he has told subscribers to his newsletter that the show is a two-hander, written and directed by himself.
And the précis reads: 'It's early evening. it's mid autumn. It's starting to get dark. And on a quiet residential street somewhere in England, a man with a picnic basket, arrives at a tree.   A new show about dissent, commitment, two people and a tree.'
He added: 'I'm pretty excited about this now that I have the idea and it's starting to take shape. I said at the start of the year, I wanted to try increasingly different things with my shows, and writing for someone else is a new thing for me, it opens up things with dialogue, that I couldn't do in a one-man story show, but also has its own restrictions and its slightly intimidating when the other person you're writing for, is themselves, really fucking good.
'Still, give it a crack eh? Tim is, I think, really bloody great, if you've not seen his own stuff, you absolutely should. So, it's bloody exciting he's agreed to be in this. Especially kind considering when I asked him I had less than no details about the show. 
'It's a relatively long run, outside of a festival environment, i suppose. But there are currently no plans to tour this or do it ever again. That may change, but also, it may well not...'
Tree runs from September 11 to 21. Tickets are available here
Published: 20 Aug 2013
Recent News
What do you think?