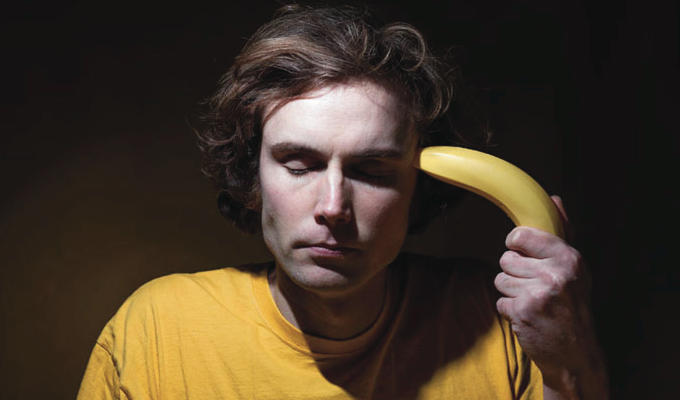 Is this really the funniest joke of the Fringe?
An awful pun about chocolate has been named the funniest joke of the Edinburgh Fringe.
Comic Rob Auton's groaner: 'I heard a rumour that Cadbury is bringing out an oriental chocolate bar. Could be a Chinese Wispa' topped a poll conducted by TV company Dave.
Jokes about the brand have abounded since it launched in 1981, most commonly with the line: 'Why has George Michael got chocolate all over his face? He was careless with his Wispa.' And a spoof Chinese Wispa to mark the Beijing Olympics was even mocked up for a design and marketing competition in 2008.
Auton, from York, who has been doing stand-up for five years, won almost a quarter of the online votes for his one-liner.
The 30-year-old said: 'I am honoured to receive this award and just pleased that a joke that tackles the serious issue of the invention of a new chocolate bar can be laughed at by the people of Britain.'
Steve North, general manager of TV channel Dave, said the poll 'highlights the best one-liners coming out of the Fringe'.
The other gags in the top ten gags, as decided by the channel were:
'The good thing about lending someone your time machine is that you basically get it back immediately.' – Chris Coltrane
'I was adopted at birth and have never met my mum. That makes it very difficult to enjoy any lapdance.' – Bobby Mair
'The universe implodes. No matter.' – Liam Williams
'You know you are fat when you hug a child and it gets lost.' – Marcus Brigstocke
'The Pope is a lot like Doctor Who. He never dies, just keeps being replaced by white men.' – Phil Wang
'I can give you the cause of anaphylactic shock in a nutshell.' – Gary Delaney
'My friend told me he was going to a fancy dress party as an Italian island. I said to him "Don't be Sicily".' – Tim Vine
'I'm in a same-sex marriage... the sex is always the same.' – Alfie Moore
'I used to work in a shoe-recycling shop. It was sole-destroying.' – Alex Horne
Published: 20 Aug 2013
What do you think?