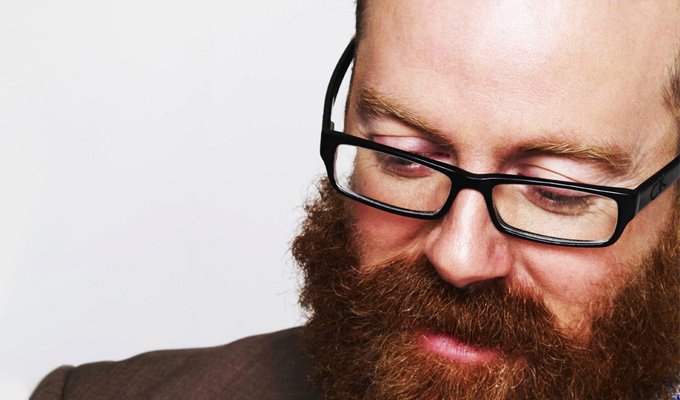 Frankie Boyle goes on hunger strike
Frankie Boyle has started a hunger strike in support of Shaker Aamer, the last Briton being held at Guantanamo Bay.
The comic began his protest yesterday, joining human rights lawyer Clive Stafford Smith of Reprieve, who represents Aamer.
They are hoping their actions will alert people to the plight of Guantanamo prisoners. Several of them, including Aamer, are on hunger strike, although there are reports that they have been force-fed.
Boyle has been keeping his fans updated on Twitter. Before embarking on his protest, he said: 'Taking up the hunger strike by proxy for Shaker Aamer tomorrow. Congratulations to the bold @CliveSSmith after 7 days. I'll see how it goes.'
Once he started, he posted the updates: 'There's no feeling on earth like being on hunger strike in a Dutch beach bar while they blast out Abba's Dancing Queen' and 'Well Day 1 of hunger not too bad. But let's remember who's really suffering. My local pizza shop. I jest.'
In December, Boyle donated the £50,000 he won in his libel action agains the Daily Mirror to Aamer's legal fund.
Aamer, the only British resident left in Guantanamo, was arrested in Afghanistan in late 2001 and has been held without charge ever since, often in solitary confinement. He claims he has been tortured by beatings, exposure to temperature extremes, and sleep deprivation.
Aamer has twice been cleared for release, but has yet to be freed as the Americans have insisted on returning him to Saudi Arabia (he is a Saudi national with British residency) although his family live in London.
Click here for more on the hunger strike.
Published: 18 Jul 2013
What do you think?