2013 News
All the latest news about comedy and comedians: stand-up, TV sitcoms and sketch shows, comedy movies, etc…
Mon 22 April 2013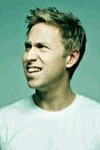 22/04/2013 … Russell Howard is writing his first film.
Sat 20 April 2013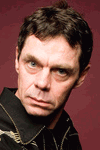 20/04/2013 … Rich Hall has won the Barry Award, the biggest accolade for live comedy award in Australia. 20/04/2013 … Lee Nelson has pulled off another publicity stunt - after registering as a by-election candidate in David Miliband's former seat of South Shields. 20/04/2013 … Another film set on London's comedy circuit is set to open next month.