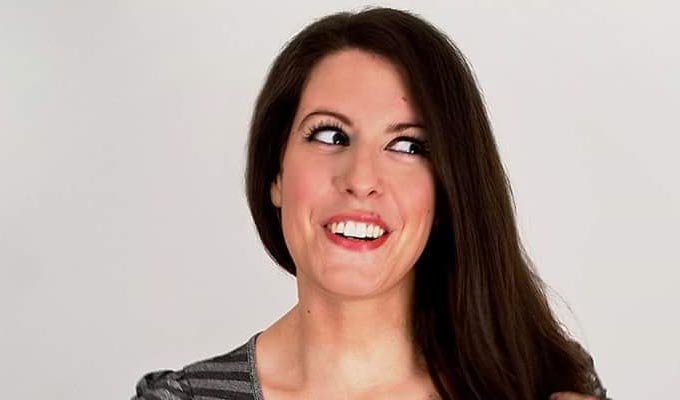 Ten Christmas comedy songs
A song that features paedophiles, rapist and sex pests has been voted the top Christmas comedy tune.
Hannah Warman's #MeToo anthem, Merry Christmas, Don't Be A D reaches out to people of all faiths – as long as they are not sleazeballs.
Louis CK, Bill Cosby, Harvey Weinstein, Rolf Harris and Kevin Spacey are among the disgraced public figures mentioned in the comedian's lyrics.
It beat Christmas tunes from Nick Helm, Rachel Parris and Phil Nichol's former band Corky & the Juice Pigs to the top spot by listeners to digital station Union Jack Radio.
Martin Walker, who tonight presented a rundown of the poll – decided by online votes – said: 'Merry Christmas, Don't Be A D is truly a comedy song for our times. Hannah has produced a genuinely funny track that makes a very strong point about the unacceptable behaviour of too many powerful men.'
Other songs by the likes of Loretta Maine, Mitch Benn and even Morecambe and Wise and The Goons, failed to make the top ten.
Here's the top ten, with videos where available:
1.Hannah Warman: Merry Christmas, Don't be a D

2.Nick Helm: I'm So Depressed

3. Rachel Parris: A Tiny Bit Less

4. Corky & the Juice Pigs: Christmas Dreams

5. Barnaby Griffin: We're Gonna Have a Tory Christmas

6. Emily Rose: Christmas in London (With Me!)
7.Harry Garrison & Gavin Gingerbread: Such a Christmassy Song

8. Flo & Joan: Christmas (Live)
9. The Cool Bean Collective:Festive First World Problems

10. The Midnight Beast: We Won't Remember Xmas (ft. Brett Domino)

Published: 23 Dec 2018
What do you think?