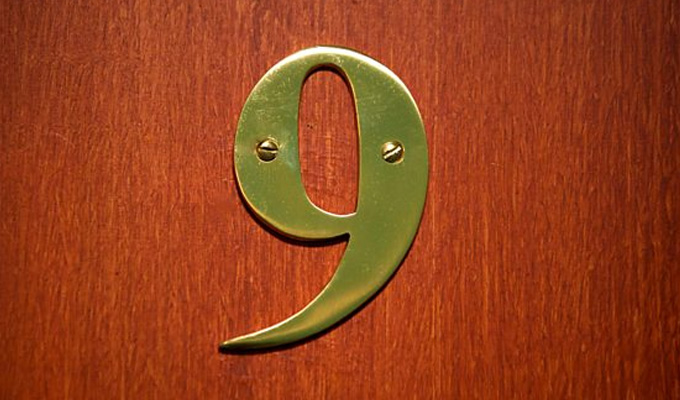 Inside No 9: Every episode ranked
Reece Shearsmith
and
Steve Pemberton
's Inside No 9 comes to and end (and with number 5 on the way,
it was announced today
), we've ranked all 24 episodes in order… bearing in mind of course that even our least favourite is more inventive and creative than 95 per cent of the rest of what TV has to offer…
24.Empty Orchestra (series 3)
The idea seems strong, an episode set entirely in a karaoke booth, and it looks and sounds good. But the plot, with the co-workers relationships revealed during the singalongs, is a little insubstantial.
23. Private View (series 3)
This had resonance of old episodes of The Avengers, as a group of strangers gather for a weird modern art exhibitions, and gradually get bumped off. But there wasn't much invention to the deaths and the humour was fairly basic. A rare misfire.
22. Nana's Party (series 2)
A surprisingly normal setting for Inside No 9, as a family gather. There's amusing tension tension as they bicker but not much driving drama and a low on twist value. It apparently had its origins in a potential sitcom pilot, and it feels like it.
21. The Understudy (series 1)
Rooted in Macbeth, this wears its inspiration rather heavily – while the tension between a monstrous West End luvvie and his frustrated understudy is over familiar. The highlight was a scene-stealing performance from Julia Davis as the Kiwi stage manager.
20. Last Gasp (series 1)
A satire on the marketability of celebrity, this is about a family consumed by greed after they capture a pop star's last breath, literally, in a balloon he was blowing up fro a terminally ill child. It lacked a major twist, and the modern morality tale was a bit too straightforward in its point-making. But it's a nice idea and Tamsin Grieg is great as the WishmakerUK representative.
19. The Trial of Elizabeth Gadge (series 2)
A period episode set in a witchhunt evoked a nice sense of period and olde-worlde dialogue (though occasionally subverted it) but struggled to match the real horror of the hysterical times, and they payoff predictable.
18. And The Winner Is… (series 4)
After The Understudy, another big industry in-joke as various broadcasting and acting archetypes gather in the jury room of a major TV award to decide who should be crowned best actress – based entirely on personal prejudices or on what might look goodin the press. The twist was a good one, but the satire en route pretty blunt.
17. The Harrowing (series 1)
If you were expecting any comedy from this episode, you'd have another think coming, given that its an out-and-out nightmarish horror, set in a creepy mansion house where two schoolgirls encounter a bedridden man with a bandaged mouth.
16. Diddle Diddle Dumpling (series 3)
There's a lovely hook as Shearsmith plays an obsessive man who finds a single shoe in the street, and is determined to reunite it with its partner. However it's a slightly one-note story – until the heartbreaking denouement, that is.
15. To Have and To Hold (series 4)
This bitter portrait of a relationship played out like a kitchen-sink drama with Harry (Nicola Walker) and photographer husband Adrian (Steve Pemberton) exchanging tense words in their moribund relationship. Although there were darkly humorous lines, this was played fairly straight as a dark secret was revealed.
14. Séance Time (series 2)
It's a show-within-a-show with Alison Steadman brilliant as the overbearing medium Madam Talbot, holding seances as part of a reality TV show. The chills and the laughs don't always co-exist harmoniously, but Pemberton and Shearsmith are clearly relishing sending some genres up…. with the real monsters being the TV executives.
13. Cold Comfort (series 2)
One of the most inventively filmed episodes, this story was told only from the footage from CCTV cameras at a support hotline, which receives a call from a suicidal teenager. The ending was a little over-the-top, but a bold experiment all round
12. Tom & Gerri (series 1)
This played on the fear of the insular middle-classes of coming into contact with the homeless, with Shearsmith's Tom gradually being influenced by Migg, the tramp who found his wallet in the street. More dark than funny, it was at times a distressing look at mental illness.
11. The Devil of Christmas (series 3)
Their affectionate parody of 1970s Hammer Horror style movies paid great attention to detail, from the colour processing to the sound effects, as they told the Alpine legend of the Krampus, the legendary counterpoint to Santa Claus, a half-goat, half-human demon who punishes bad children. It was a fitting mix of the cheesy and the creepy, with a rather brutal payoff.
10. The Riddle of the Sphinx (series 3)
Wearing its smarts on its sleeve, this episode is set in a Cambridge college and revolved around cryptic crossword clues, the mechanics of the revenge thriller being exposed with each puzzle solved, and each line of a densely clever script.
9. Once Removed (series 4)
An inventive use of reverse chronology meant this playful murder-mystery piled on the moments of revelation as scenes only made proper sense further down the line, leading to an ultimately satisfying resolution at the end. David Calder's dementia sufferer added some broad comic strokes with his delusions of being Andrew Lloyd Webber.
8. La Couchette (series 2)
One by one passengers pile into the sleeper carriage of an overnight French train,and increasingly wind each other up. It's one of the funnier episodes, with a great guest turn from Jack Whitehall, but with a fittingly murderous undertone.
7. The Bill (series 3)
This episode drew considerable psychological tension from ramping up the drama of a universally recognisable situation: haggling over the tab at the end of a meal, with each man (Pemberton, Shearsmith, Philip Glenister and Jason Watkins) each insisting they should pay. It was a tight, gripping script – let down only by a postscript scene that raised more questions after an otherwise rewarding romp.
6. Zanzibar (series 4)
Forget trying to guess the twists, there was a real sense of fun in this episode, with the large ensemble – including Rory Kinnear, Bill Paterson, Tanya Franks and Kevin Eldon – seeming to relish playing out the farcical goings-on in a hotel landing, all performed in nifty iambic pentameter.
5. Tempting Fate (series 4)
A talisman that brings misery to all who try to harness its powers is at the centre of the gripping final episode in series four, which offered a unique twist on a familiar thriller storyline, with a script that moved from light to shade with deft ease. Edge-of-the-seat stuff.
4. Bernie Clifton's Dressing Room (series 4)
In this beautifully bittersweet episode, Pemberton and Shearsmith paid affectionate tribute to the now-unfashionable double acts of the 1980s, via their naff alter-egos Cheese and Crackers. And they pulled off quite the balancing act to parody the politically incorrect gags such as the 'Ching-Chong Chinaman' while still recognising technical skills. And most of all it was the authenticity of the relationship between the two men that made this such a stand-out.
3. Sardines (series 1)
The very first episode established Inside No 9 as something special, literally squeezing in the guest stars as a huge cast – including Timothy West, Anne Reid, Katherine Parkinson, Julian Rhind-Tutt, Ben Willbond, Anna Chancellor and Tim Key – crammed into a closet. during a party game. They are all great characters and their flawed relationships came put under scrutiny as an elegantly witty script unfolded.
2. A Quiet Night In (series 1)
A fine concept, brilliantly executed as Shearsmith and Pemberton take on the more-or-less silent comedy. They play two burglars creeping around a swanky modern house – all glass and steel, all the better to see them by. While most their scripts are dextrous with words, this showed them masters of slapstick, too. And with a great bit of stunt casting Charlie Chaplin's granddaughter Oona was a guest star. Rhis was only the second episode, but along with Sardines established Inside No 9 as an innovative, unexpected series.
1. The 12 Days of Christine (series 2)
Few would disagree about this choice, I think. This was an astonishing piece of television, with a stunning performance by Sheridan Smith as a woman whose life seems to be fracturing around her, brilliant direction as the emotional story falls into place, and inspired writing. It really is like nothing else on television, walloping the viewer with a sucker punch after an absorbing ride that puts your soul through the wringer, packing more into 30 minutes than some films do in 90. Remarkable stuff.
Published: 6 Feb 2018
This is sure to be controversial, but as series four of
What do you think?