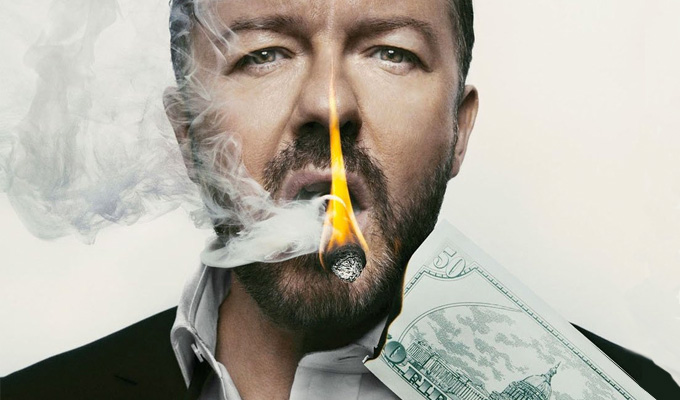 Chortle's top ten stories of 2017
In the last 12 months, Chortle has attracted just under 2.5million unique visitors, making more than 7million page impressions. Here are the ten most popular comedy stories we've published in the past 12 months:
10. Taskmaster's new team announced
Back in June, Nish Kumar, Sally Phillips Bob Mortimer, Aisling Bea and Mark Watson were revealed as the contestants on the series of Taskmaster which aired this autumn. Read.
9. Britain's Got (Stolen) Talent
We exposed how BGT contestant Adam Keeler had ripped off comedy circuit favourites The Raymond And Mr Timpkins Revue, stealing their act for the ITV talent contest. The duo had previously been approached to appear on the show, but turned it down. Keeler claimed he'd needs seen their act – but the similarities were worryingly close. Read.
8. Review of Impractical Jokers 'Santiago Sent Us' tour, starring The Tenderloins
We went to see the US improv troupe when they played the O2 in London in January. They got a slating, perhaps proving that people always like to read a bad review… Read.
7 Ricky Gervais becomes highest-paid British radio presenter
The Office creator broke two financial records this year. In October we reported on the first: his new deal with US satellite broadcaster SiriusXM which makes him the highest paid UK presenter on radio anywhere in the world. Read.
6. Plebs to return for a fourth season
In May we broke the news that ITV2's ancient Roman sitcom, starring Tom Rosenthal, Joel Fry and Ryan Sampson, would be returning. The broadcaster finally confirmed the news in September, saying new episodes would air in spring 2018. Read.
5. Bill Bailey announces 2018 tour
Just a tour announcement, which was made in May, but clearly one people were hankering for. Read.
4. Chortle Awards
The announcement of the nominees in February drew in the readers. In the end Romesh Ranganathan, Fleabag and Joel Dommett were big winners in the ceremony the following month,. Full list of winners.
3. Review of Jack Whitehall: Travels With My Father
The comic's exploits in South East Asia landed on Netflix in September – and we gave our verdict. Read.
2.It's the End Of the F***ing Wold For E4
A bit of a surprise for one of the most-read stories of 2017: The news in April that Channel 4 was making a 'darkly comic' series based on The End Of The Fucking World graphic novels with Alex Lawther and Jessica Barden in the lead roles. Read.
1.Netflix buys Ricky Gervais's Humanity special
In October we revealed that the on-demand service bought Ricky Gervais's stand-up special Humanity, paying a record fee for a UK comedian. Given the popularity of the news, it couldbea good investment.Read.
Published: 31 Dec 2017
What do you think?