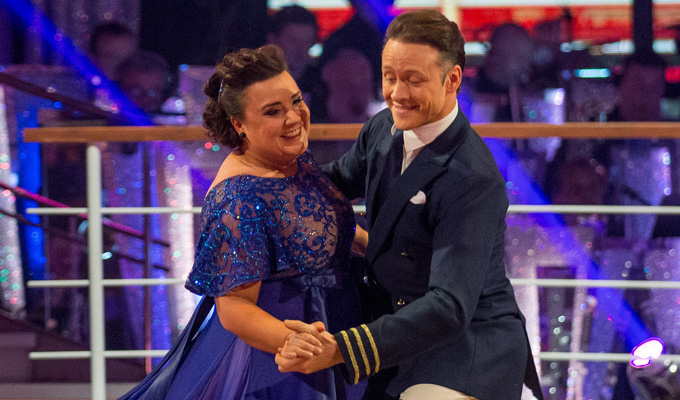 The Chortle Trivia Quiz of 2017
Welcome to a special double-length quiz, testing your knowledge of some of the major comedy events of 2017. It's compiled, as always by broadcaster and comedy historian Hayden Parker. Good luck!
1. Who won the fourth series of Taskmaster, Hugh Dennis, Joe Lycett, Lolly Adefope, Mel Giedroyc or Noel Fielding?
2. Sadly passing away in January of this year, who will forever be remembered for his portrayal of the 'Allo 'Allo café owner, Rene Artois?
3. Which comedian hosted The Oscars for the first time in 2017?
4. Which musical about potty-mouthed Scottish Catholic schoolgirls had a West End run, also winning the Olivier Award for Best Comedy?
5. What is the title of Nick Helm's food travelogue show that premiered on TV channel Dave this year?
6. The film The Hippopotamus was released this year, but on whose novel was it based?
7. Which character embarked on their farewell-for-a-while tour My Last Will And Tasty Mint?
8. We lost Joseph Levitch in August of this year, by which name was he better known?
9. Which communication-inspired comedy film released in 2017 has been rated as the worst movie this year?
10. Which entertainer who died in 2017 had the nickname 'The Mighty Atom'?
11. For the first time in history, the Edinburgh Comedy Award was shared, name either of the two winners?
12. Which comedian married Laura Gallacher this year?
13. Tom Binns had a prime-time show on BBC One featuring his comic characters, what was it called?
14. Which venue was used to host this year's Red Nose Day telethon on the BBC?
15. Which was the last song that Susan Calman danced to before her elimination on Strictly Come Dancing, pictured?
16. Who curated the 11th series of Radio 4's The Museum Of Curiosity?
17. Broadcast on the Gold channel, which series won the Rose d'Or award for best sitcom this year?
18. What birthday did Nicholas Parsons celebrate this year, his 90th, 92nd or 94th?
19. What did Lee Nelson hand deliver to Theresa May at the Conservative Party Conference?
20. The News Quiz turned 40 this year, who was the film-loving first chairman back in 1977?
• How did you do? Check your answers here.
Published: 26 Dec 2017
What do you think?