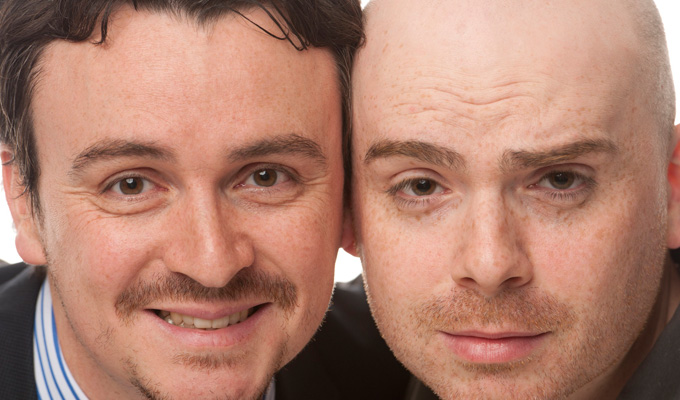 Clyde Nine
The Glasgow International Comedy Festival starts tomorrow, with more than 400 shows at 46 venues. Here's our pick of nine of the bigger names performing – although as with any festival the joy is taking a random punt on an unknown who you discover to be brilliant…. so mix it up a little!
1. Burnistoun: Live And For Real
Well, it worked for Still Game… now Robert Florence and Iain Connell are reviving their TV show for a live audience – in a show that sold out in an hour. Jolly Boy John and The Quality Polis clearly have their fans. Kings Theatre, March 25, 7.30pm<./b>
2. Stand Up For MND<./h3>
This charity benefit is the only advertised festival appearance from Glasgow comedy hero Frankie Boyle, who headlines local comics Gary Little and Janey Godley, and his erstwhile Mock The Week cohort Stewart Francis, with his delightful one-liners in contrast to Boyle's brutality. Kings Theatre, March 23, 7.30pm<./b>
3. Funz And Gamez
The talk of the comedians at last year's Edinburgh Fringe, this chaotic kids' show fronted by Phil Ellis works brilliantly on two levels, keeping the youngsters happy with anarchic energy while the adults savour the grudging interaction and emotional fragility of the washed-up entertainers. The Tron Theatre, March 21, 2pm
He's touring the UK for the first time in four years – after a few jaunts to Eastern Europe and beyond – and Moran promises the usual brilliantly funny mix of astute social commentary, poetic flights of fancy and personal analysis.Clyde Auditorium, March 18, 8pm
Two separate shows at The Stand make a disparate double-bill, each impressive in their own way. Josie Long parks her political activism to instead offer a more personal monologue themed around family and relationships. Cara Josphine review. However in Purist, Gary Delaney shuns any such notion of self-examination for an hour of straight-up gags, with minimal fuss…Review.The Stand, March 18, 7.30pm
The funny side of existential angst as Simon Amstell presents a typically ambitious and self-analytical stand-up hour as he considers how his insatiable ego prevents him becoming at peaceful one with the universe. Review Citizens Theatre, March 18 and 19, 8pm
A man on the edge of – or likely beyond – a mental breakdown undergoes regression therapy to recall troubled incidents from his past. Taking social awkwardness to new levels, the stage version of Richard Gadd reveals the bleaker recesses of his damaged soul Much of the laughs come from relief in this show that's not afraid to pack a self-inflicted punch. Review. Blackfriars Basement, March 27, 7.30pm
The proudly parochial raconteur and Yahama-playing 'turn' returns for another airing of the mild domestic incidents which fill his life. Graeme Fellows' creation is a celebration of modest living, gently mocking but ultimately affectionate. Review. Citizens Theatre, March 16, 8pm
The Radio 4 comedy favourite twice presents her latest show to a home-town crowd. Lady Like is about 'being older, wiser and liking yourself no matter what'. Citizens Theatre, March 21, 5pm and 8pm
Published: 11 Mar 2015
What do you think?