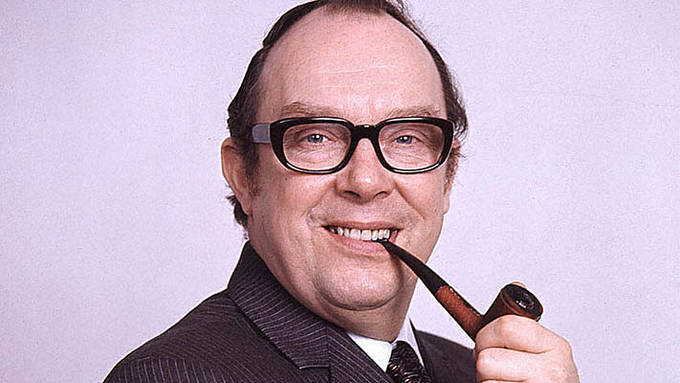 Ten comedians who wrote novels
While recovering from his first heart attack, the master of warm-hearted comedy turned writer. His 1981 debut, Mr Lonely, drew on his own experiences to a limited extent, being about a stand-up comedian with thick-rimmed glasses. But there was a darker edge to his fictional creation than he ever brought to his TV comedy, and the tone of the book was uneven. Morecambe followed it up with the children's book The Reluctant Vampire in 1982 and  The Vampire's Revenge the following year, but sadly died in 1984 before writing any more.
At the height of his stand-up powers, the alternative comedy pioneer wrote the largely overlooked mystery book Train To Hell. But he turned to writing in earnest in 2001,  turning his back on stand-up to write the short story collection Barcelona Plates.  He has since written another anthology, three more novels and an autobiography... and recently made a welcome – and critically acclaimed - return to performing comedy, too.
Sayle's successor as compere at the Comedy Store also  became a novel-writer, pumping out 14 of the blighters since Stark in 1989. They always make the bestseller lists even if their brisk, easy style doesn't always have the critics raving.  His latest, last year's Two Brothers, took a more serious approach, revolving German twins who end up on opposite sides in the Second World War.
With David Baddiel, Newman was the first comedian to play Wembley Arena, but since the break-up of their difficult working relationship, he shunned the limelight, turning to writing with a social conscience and anti-establishment views, which would also inform his subsequent, lower-key, stand-up comeback. He is the author of four novels: Dependence Day (1994); Manners (1998); The Fountain at the Centre of The World (2003); and his latest, The Trade Secret, which The New York Times described as 'the talismanic Catch-22 of the anti-globalisation protest movement'.
Meanwhile, Baddiel has been no slouch on the writing front, penning four novels, starting with his acclaimed 1996 novel Time For Bed, about an insomniac. He followed that up with Whatever Love Means (2002), The Secret Purposes (2006), and The Death of Eli Gold (2011), described as 'shockingly good' by The Times. However acclaimed his writing, however, his appointment to the judging panel of The Booker Prize in 2003 caused controversy among some in literary circles that the award was 'dumbing down'. 
6. Mark Billingham 
Top crime writer Mark Billingham, the creator of the hit Tom Thorne novels, also has a second career as a stand-up. And he says the experience on stage helps him on the page, saying in one interview: 'When you do stand-up, you walk out on stage and you have a minute – 60 seconds – to hook them or they'll start booing. A late show at the Comedy Store is not easy, ditto with a book. As a writer you again have the duty to deliver – a reader has not got time to say, I'll give him 50 pages as it's not very good yet, but I hope it'll get better.'
7.Mark Watson
Panel show regular and hero of the Edinburgh Fringe for his ambitious 24-hour (or more) shows, Mark Watson has written four novels: Bullet Points (2004), A Light-Hearted Look At Murder (2007), Eleven (2010), and The Knot (2012). His next book, Hotel Alpha, was inspired by his festival show The Hotel, which took over a whole Edinburgh building with different stories being told in each room. To be unveiled at the Chortle Comedy Book Festival this month, it will be accompanied by 100 extra stories which will be published online, and provide an 'alternative version' of the tale, which spans 30 years.
8.  Sandi Toksvig
The Danish-born host of Radio 4's News Quiz – and one of the performers on the very first night of The Comedy Store –  is a prolific writer, with 25 fiction and non-fiction books for children and adults to her name – a career for which she has been made an Honorary Doctor of Letters by Portsmouth, Surrey, and York St Johns universities.
9. Michael Bentine 
Best known for The Goons, or his surreal kids' TV show Potty Time, Bentine was something of a renaissance man. For instance, he was a former RAF intelligence officer who convinced the SAS they needed to develop counter-terrorists strategies, correctly envisaging future security threats. He wrote 16 books, a mix of novels and the autobiographical, with fiction titles including the historical yarns Templar and The Condor And The Cross, and Lords Of The Levels, which reflected his interest in the paranormal.
The trendily-coiffeured Britain Unzipped host did not look far for inspiration for his debut, The Humorist, published last year. Or perhaps it was revenge for a bad review.The book revolved around an appalling comedy critic who instinctively understands comedy on a primal level –  but just cannot laugh... and who then discovers a blueprint for the most devastating comedy performance possible. Perhaps inevitably, the book divided the critics...
* Rob Newman, Mark Watson and Eric Morecambe's driver and confidant are among the comedians taking part in The Chortle Comedy Book Festival, in Ealing, West London, which starts today. www.comedybookfest.com for details of all the events, including Johnny Vegas, Jack Whitehall, Al Murray and Count Arthur Strong and loads more…
Published: 22 Nov 2013
What do you think?