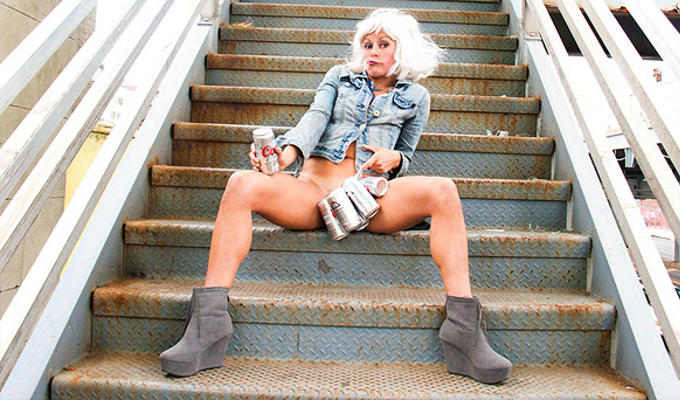 10. Never knowingly oversold
OK, some of these are deliberately offputting or underplayed as a double-bluff, but these are not exactly well-sold. Can they really be as bad as they sound? And is it any coincidence that so many are shows at the Laughing Horse free festival? We'll find out when the reviews start coming in...
Cos what's funnier than rape, am I right? The blurb promises 'awkward comedy'. I'd say... Heroes @ Bob's Bookshop, 22:00
2. Rahul Kohli
His big sales pitch is: 'He's been doing the open mic scene for just under a year... and is still to compete in his heat for So You Think You're Funny.' It might as well say 'This guy doesn't yet know what he's doing, but he's booked in for a 45-minute set every day anyway. The show, which missed the print deadline for the Fringe brochure, is called Human Happiness: An Alien Concept. Laughing Horse @The Free Sisters, 22:30
3. Planet Of The Japes
While we're talking about accolades that don't exactly do you a favour, how about this trio: A Radio Warneford presenter, a contributor to Radio 4 Extra's open-door comedy show Newsjack and West Midlands Comedy Forum's Biggest Contribution 2012 (runner-up). But hurry, they are only on for three days, and at the coveted 11am slot. Laughing Horse@The Blind Poet, 11:00, August 2nd to 4th only
4. Matt Gibson
The press release for his show, Stand Up Sat Down is gushing about this student stand-up's achievement. 'Matt has come third in St. Andrews Got Talent,' it, erm, 'boasts'. While the copy urging you to part with your hard-earned cash for a ticket, says 'You'll split your sides (not literally, that'd be highly dangerous and inconvenient for all involved).' TheSpace@Surgeons Hall, 21:05, August 19 to 24 only
5. Shit Of The Fringe
The very ethos of this show is that it only features comedians who have got bad reviews. So don't say you haven't been warned. Laughing Horse @ The Free Sisters. 00:55 And it's not the only show with the same idea. Worst Show On the Fringe features only comedians who have had one-star reviews. Bristo Bar & Kitchen, 12:30
6. At It At 6.15
Their full blurb: 'At it? We're all at it – eh? Aren't we, eh? Eh? No? Well, we are – every day @ 6.15! Come in out the rain – eh? It's free – see? And rainproof. What's stopping you? Eh?' Would that vagueness persuade you to see this, over the thousands of other shows on at the Fringe? Laughing Horse @ The Phoenix. 18:15
7. Shall We Just See This One?
Following a similarly fuzzy theme, Nicola Redman and Graham Oakes (and yes, they're new to us, too) 'sell' their show with: 'It's a stand-up comedy show. At half 11 in the morning. In a tent. Two comedians. We're not seeing anything else at that time. It's a yurt tent apparently. Let's definitely go.' Laughing Horse@The Free Sisters 11:30
8. Big Spoon Little Spoon
OK, now they are just taking the piss: 'Are you a big spoon or more of a little spoon type of person? Come see this stand-up show from two spoon enthusiasts.' The duo in question are Jamie Oliphant and Cio DavLaughing Horse @ The Free Sisters, 01:00, to 17th only
9. Heavy Petting
Described as 'Middlesborough's second-tallest sketch group'... but we need evidence; you can't just make unsubstantiated claims like that. Laughing Horse @ Jekyll & Hyde. 17:30
10. Fernando
The funniest thing I've seen all Fringe', Fernando quotes an unnamed punter on the lovefringe.com website saying. Well, if a stranger who may or may not be an idiot/related to the performer says that - count us in! We've also seen quotes in the programme from sources so obscure they might as well be anonymous: WhatsPeenSeen.com, ComedyReviewer.com, dailydust.co.uk Weekend Notes, LargeManchester.com, Redbrick Newspaper, thenewcurrent.jux.com (c'mon guys at least buy a domain name!), to name but some... Sweet Grassmarket, 19:00, from 12th
Published: 26 Jul 2013
What do you think?