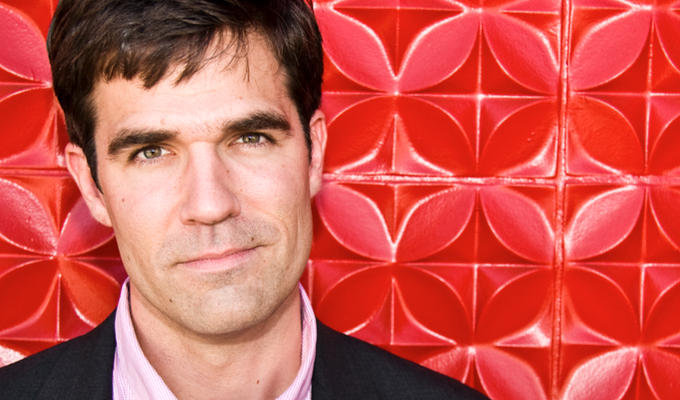 9. Blink and you'll miss it...
For stand-ups, the Fringe is usually all about honing your show over 25 nights, give or take... unless it's not. Here are some shows that are in Edinburgh for the shortest of runs:
1.The Wrestling
This was THE show of 2011, and such a big event it can only be done once. Comedians and pro wrestlers again face each other in the squared ring. Most will survive. Probably. Pleasance Grand, 23:00, 13th only
Delaney trades off his 'funniest person on Twitter' tag – and his stand-up is not too shabby, either. The American comedian with a million followers flies into the Fringe for two nights of brutally honest personal insight. Underbelly, Bristo Square, 19:00, 20th and 21st only
The affable curmudgeon, and co-host of Radio 4's Infinite Monkey Cage, might be thought of a festival stalwart. But this year he's performing just one show – and you have to scour the Spoken Word section to find it. It's a performance of his current tour The Importance Of Being Interested, which, as the title suggest, is all about curiosity. Assembly Rooms,12:30 August 6 only
4. David Schneider
Another one you may overlook in the Spoken World section. Schneider's been on Alan Partridge, The Infidel and was known as CITV's Uncle Max. In this one-off talk, the prolific tweeter takes on the internet.. although our review of the show from the Latitude festival was hardly glowing. Assembly Rooms, 12:30, August 19th only
5. Sugar, Spice... All Things Nice
This has to be one of the shortest Fringe run ever. Pamela Sian Evans, 'a small-town Welsh lady' makes her festival debut with this 15-minute show. Shorter than most professional sets, she performs it just twice... and that's it. We hope her trip to Scotland was worth it. Laughing Horse @ The Phoenix. 23:15. August 2 to 3 only
6. The Room
Widely ridiculed as the worst film ever made, The Room has become a runaway cult hit, with audience shouting catchphrases and throwing objects such as plastic forks at the screen on cues that the audience's hive mind have developed –  but were never intended by the film's strange director, Tommy Wiseau. Assembly George Square, 23:59, Sundays only
7. Elaine C Smith
Rab C Nesbitt and Naked Video star is performing just one show at the Fringe, sharing recollections from her autobiography Nothing Like A Dame. And we should also mention it's in venue 328... which is in East Berwick, 25 miles east of Edinburgh. Palais De Glaces Spiegeltent, 20:30, August 7th only
The Pub Landlord makes a flying visit with two nights of his Only Way Is Epic stand-up show at the Underbelly on August 16th and 17th... and even more exclusively (if you can have a comparative form of exclusive), he's hosting a one-off special devolution version of his silly Compete For The Meat pub quiz, called Compete For The Haggis Independence Special! Gilded Balloon Teviot, 23:15, August 17th only
The wild-haired oddball – known for everything from advertising chocolate bars to being Vic & Bob's sidekick – is back at the Fringe with a drum-smashing cabaret for for just five nights, accompanied by Judd (Booze for Baby) Jones, Edie Wakefield and 80s rockstar caricature Randy Rimmer. Expect chaos.TheSpace@Symposium Hall, 19:00, August 20th to 24th only
10. Chortle Student Award Final.
Well, we have to plug our own things now and again, don't we? After nationwide heats and two semi-finals, eight of the finest student comedians roll out their best work in an attempt to win the coveted title, this year backed by ALACTEL ONE TOUCH and Universal Pictures (UK). Pleasance, 22:30, August 12th only. Tickets Other competition finals are also available at the Fringe, of course, and we should mention So You Think You're Funny on the 22nd and Amused Moose Laugh-Off in the afternoon of the 11th.
Published: 25 Jul 2013
What do you think?