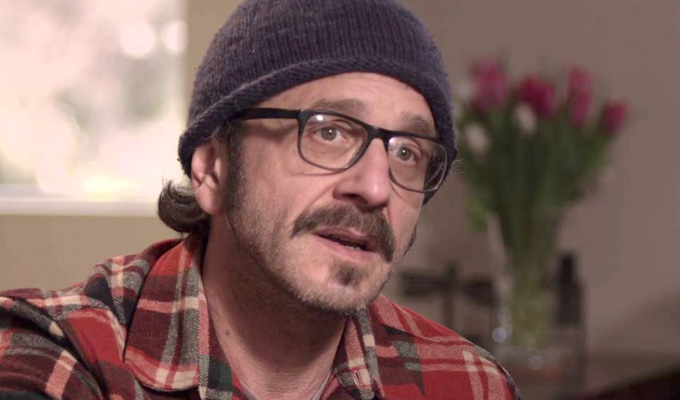 When Jews Were Funny
Much of the origins of modern stand-up lay with the immigrant Jewish community of New York in the early part of the last century. These outsiders imbued their gags with the rapid-fire rhythms of Yiddish, and a tone that combined kvetching with nebbish self-deprecation. This was incubated in the resorts of the Catskils and on the early days of American television, and still prevails today.
That broadly received wisdom is, at least initially, the premise of Alan Zweig's comedy-geek documentary When Jews Were Funny. The problem is that few of his interviewees, most notably veterans such as Shelley Berman, not only don't agree with him, but even decline to identify themselves as 'Jewish comedians' at all – although that may be because they date from a time when antisemitism was rife.
What is undeniable is that, for a relatively small population, the Jewish voice punches above its weight in comedy. From Henny Goodman, the Marx Brothers, Milton Bearle, Woody Allen, Lenny Bruce, Rodney Dangerfield, Jackie Mason, right through to Jerry Seinfeld, not interviewed here, and Gilbert Gottfried, Judy Gold and Marc Maron, who are.
Whatever older comics might say about being defined by their Jewishness, entertainers of Zweig's own generation – he's 60 – are more likely to agree with the idea of stand-up giving an identity to a disenfranchised generation. 'Jewish jazz' is how one interviewee, Mark Breslin, defines stand-up, adding: 'There's a melancholy to Jewishness that comes out in most Jewish comics.'
Which leads us on to Zweig's subsequent premise, that as Jewish people integrated and moved to the suburbs, an important motive for comedy is lost. Comedy comes from exclusion, the theory goes, and American Jews are no longer marginalised.
This, then, becomes the film-maker's quest to find an ethnic identity. In his seventh decade, Zweig is far from being the archetypal soup-slurping 'old Jew' he remembers in the bakeries of his own youth, and he fears younger generations, his own young daughter especially, will be even further distanced from the first diaspora. Being an oppressed people may be where a distinctive ethnic character comes from – but it seems a high price to pay for a few gags.
The arguments are presented almost entirely via talking-head interviews, often featuring at least as much as the unseen Zweig advancing his ideas as the subject, with only the sparsest of vintage footage to break it up, although having his interviewees retell classic Jewish jokes is a nice touch. Using the verbal tradition of joke-telling is possibly an even stronger reminder of the golden years of Jewish comedy that he evokes that contemporaneous footage would be.
It all makes When Jews Were Funny a very personal investigation of a treatise more than a cultural history, complete with all the messiness, vagueness and omissions that entails (no room for the goyim here, or even many Jews that don't have their roots in the Lower East side). And if there's one Jewish stereotype Zweig clearly lives up to, it's being obsessively self-reflective.
• When Jews Were Funny is available for digital download here, for $14.99 (abour £8.90).
Published: 1 May 2014
Recent DVDs
What do you think?