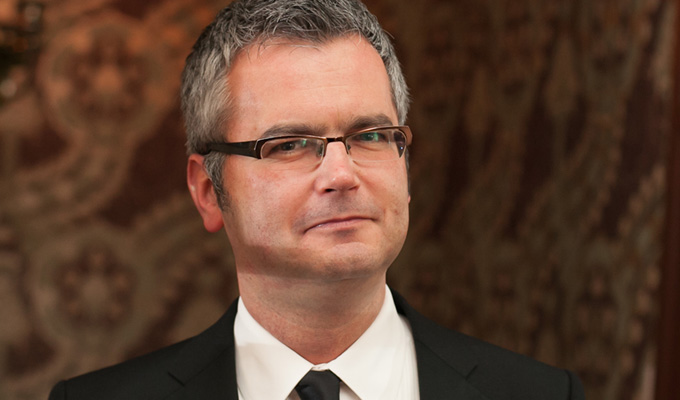 My favourite comedy festival memories
We recently published a list of all the comedians who have performed at the Leicester Comedy Festival since we set the thing up in 1994. There are more than 4,100 of them. The most popular name of all those comedians is John – there have been 113 of those including John Otway, John Hegley, John Shuttleworth & John(ny) Vegas.
In 1994 when we started we had 21 acts performing (including Harry Hill, Tony Slattery and Matt Lucas); this year we have more than 530 acts performing over 780 shows. More than 100,000 tickets will be sold making it the biggest festival we've ever produced.
Putting the list together has been fantastic, and has brought back loads of memories of comedians, shows and events we've had the pleasure of including as part of the festival.
Like in that very first year, when Nick Park came to the festival carrying his Oscar and original models of Wallace & Gromit in his Tesco carrier bag.
Like in 1996 when Barry Cryer and Willie Rushton performed their Two Old Farts In The Night show at the old Haymarket Theatre.
Or like when in 1997 Johnny Vegas won the Leicester Mercury Comedian of the Year competition with an incredible set. In that same year Graham Norton came along and performed at the old comedy club on Granby Street before we all headed off to the end of festival party at a bowling alley; it all ended up quite messy.
In 2007 we produced a discussion to celebrate Joe Orton and Adrian Mole, two great literary giants from Leicester, which featured Guest Speakers including Simon Fanshawe, Sue Townsend and Joe Orton's sisters.
In 2006 we produced a couple of shows with US comedian Roseanne Barr; it was only when she walked off stage on the second night that we realised these were the first times she had ever gigged outside America.
When we set up the festival, I seem to remember there were two others around at the time; Liverpool and Birmingham both had comedy festivals in England and of course there was the ever presence of Edinburgh (which I occasionally remind folk is an arts festival not a comedy festival).
Now there are an ever growing number of comedy festivals, with new ones popping up every year. We've recently enjoyed working in partnership with a few European comedy festivals (Zulu Comedy Festival in Denmark, Lund Comedy Festival in Sweden and Comedy Box in Norway) and fingers crossed this will grow into a slightly more formal European Comedy Festival Network. All three of these festivals will be visiting us this year, producing shows in Leicester before we head over to their festivals later this year.
It's vitally important that Dave's Leicester Comedy Festival continues to be festive and relevant, with a range of 'special events' which you can't see anywhere else. This helps build the profile of what we do, but also continues to attract audiences from across the UK.
So, essentially, the last 23 years have mostly been a blast. Of course there have been 'challenges' around lots of things (mainly money) but overall it's been an incredible thing to have been involved with. There has been so much support from a whole host of people and organisations, it's honestly great to have worked with a bunch of enthusiastic and supportive people.
When we originally set the festival up as a student project we had no idea the festival would continue; there was certainly no master plan to keep it going for 23 years. But, I'm thrilled it has developed and grown over the years and dare I say it, here's to the next 23 years.
• Geoff Rowe is founder and director of Dave's Leicester Comedy Festival. He tweets at @geoff_rowe.
Published: 1 Feb 2016
What do you think?