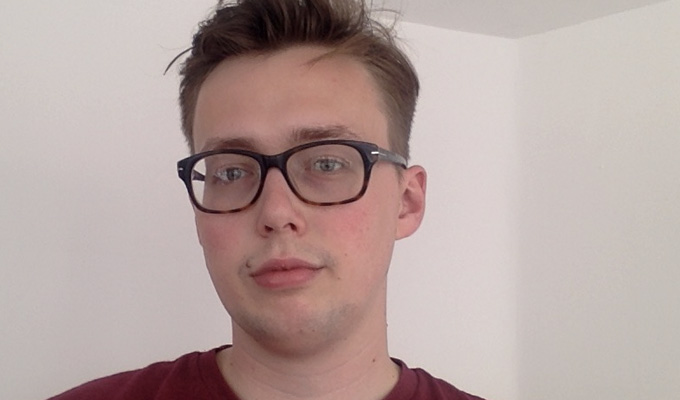 The 'easily offended' are silencing today's Lenny Bruces
Forty-nine years ago lastweek, Lenny Bruce was found dead on the bathroom floor of his Hollywood home. The cause was an apparent drug overdose, but those close to him knew that he had just let his life slip away.
After a years-long official crusade against the so-called sick comedian, waged by moralising prosecutors and police, Bruce was convicted of obscenity in a New York court in 1964 and sentenced to four months in a workhouse. He died while on bail, after his relentless attempts to keep performing and have his verdict overturned sapped his will to live.
His long-term ally in depravity, Playboy magazine, finished Lenny's obituary with the following, haunting epitaph: 'One last four-letter word concerning Lenny Bruce: Dead. At forty. That's obscene.'
Today, Bruce is feted as a legend and a fable. His expletive-fuelled, stream-of-conscious satire of postwar American life birthed modern stand-up as we know it. But he's also a martyr to the idea that comedy, at its best, is often irreverent, offensive and obscene.
But, even as he has been celebrated as a martyr, sanctified in endless devotional articles, plays and books, the gospel of Bruce seems to be out of print.
Controversial stand-ups are no longer silenced by the state, but only because the job has been outsourced to the easily offended. The only law Louis CK broke when he riffed about paedophilia on Saturday Night Live in May was the unwritten law of 'you can't say that'. But, when the Twitter fury machine began to whir, he soon felt the consequences. The Home Office may no longer ban comics from performing. But students' unions, from Cardiff to Goldsmiths, are more than happy to do get in there first.
Things have gotten so bad, even Jerry Seinfeld says today's audiences are 'so PC'. When the kindly, wheat-toast uncle of observational comedy is calling for more edge, you know something's up.
Comedians like to think of themselves as pretty thick-skinned. But, in the PC war on comedy, comics have been all-too willing to muck in. Last year, lad comedian Dapper Laughs was driven from his ITV2 show when campaigners claimed his mock-sexist routine was a threat to womankind. Did comedians rally to his cause? No. They lit their torches, signed simpering open letters and slammed him with all of the right-on fury of a students' union officer.
Even at the Fringe, a festival which, we're always told, is a beacon of variety and inclusiveness, it is conformism and censorship that reigns. Last year, when Celebrity Big Brother winner and erstwhile semi-racist comic Jim Davidson turned up to perform people were outraged.
While Fringe-goers may indulge a Jerry Sadowitz as a kind of mercurial oddity, even he can't last for long in this intolerant climate. If ever he relented and let someone stick his set on YouTube, I guarantee the witch-hunters would have him on his knees before dinner.
There are those who will say none of this is a free-speech issue. Boycotting and brow-furrowing isn't the same as silencing, they say. But they're wrong. Censorship doesn't always mean the jack-boot of the state. If you create a climate in which any misjudged, dissident or downright outrageous punchline will launch a thousand Change.org petitions then artistic expression will inevitably wither. You don't need to be wrestled off of the stage if you're scared to pick up the mic in the first place.
Comedians' great confusion about free speech today stems from the Lenny Bruce legend itself. He is feted for offending the 'right' people. Bruce's inspired routines satirised the hypocrisy of religion, the brutality of segregation and the buttoned-up mores of right-wing America. But that's not why he was silenced. When he was first arrested, it was for saying the word 'cocksucker' – not for railing against homophobia.
There's a lesson in this. Free speech is an indivisible liberty – it is for all, or it is for none at all. It doesn't matter if a comedian is 'punching up' or 'punching down', they should be allowed to swing whatever way they like. It is only then that you allow the new, the exciting and the challenging ideas to emerge. If you screech at every off-kilter gag, then comedy will never have the space to develop, experiment and grow.
It can be a bitter pill to swallow. Free speech means you have to tolerate the odd bigoted cretin. But we need some perspective here. Society, let alone the comedy scene, is not awash with prejudice. If you think that as soon as you lift the kibosh, gaggles of fascist comedians will come out the woodwork, then you've obviously got a dim view of humanity.
And hey, even if an outwardly racist comedian did set up shop at the Fringe next year, let's have some faith that the audience would have none of it. People aren't dead-eyed prejudice sponges. Free speech means talking back, too. If there's a lesson to be learned from Lenny Bruce, it's that.
• Tom Slater is assistant editor at Spiked. He is chairing the debate 'That's NOT funny! Are offence-seekers killing comedy?' at The Stand 3 on Monday 17 August at 4pm. Kate Copstick, Andrew Doyle, Janey Godley and Shazia Mirza will be on the panel. Tickets are free.
Published: 11 Aug 2015
What do you think?