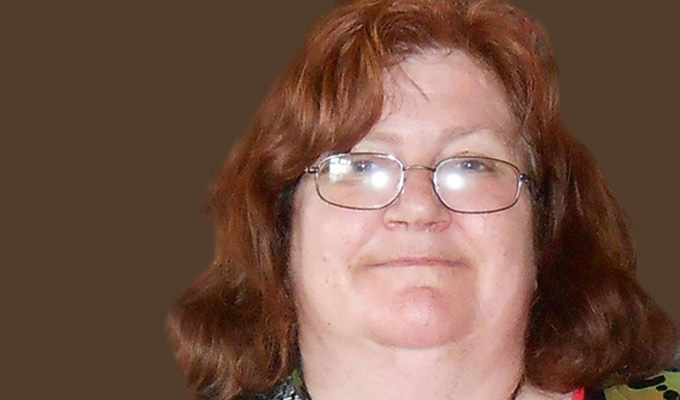 They shouldn't have cast Vic Reeves...
Chortle today reported that Sky Arts has commissioned four 'knockabout physical comedies' to transmit in the autumn. They sound pretty good actually, and certainly have an impressive cast roster, including Kim Cattrall, Frank Skinner, Kevin Eldon and Johnny Vegas.
So why am I here all up in your internets moaning about it? Well, one of the shows, Three Kinds Of Stupid, will feature Vic Reeves as a blind man. For the more radical of my disability rights allies the title itself is problematic, with its use of 'stupid'. Please don't argue it with me; I'm not sure I have the strength right now and it's not what this article is about.
What it is about is the lovely Vic playing someone blind when he's not, spectacles or no. This is nothing against him personally. I'd be saying the same whichever non-blind actor had been cast. It wouldn't be acceptable if he blacked up to play a character. So why is it OK for him to play a disabled part?
Perhaps there are no blind actors of his ability, I hear you shout. Well, there more than likely are, you know. But they're not stars, you reply! You know what? They never will be if no bugger casts them.
Disability often features in comedy, whether as a storyline (think Michael Palin's stutter in A Fish Called Wanda) or not. For me, it's WAY better when it's not, when the disability is just part of who the character is, like Walt Jr in Breaking Bad. But again, that's not what this is about.
One of the more controversial disabled (or is he?) characters is Ricky Gervais's Derek. I've always had my concerns about this show, especially about Gervais's portrayal of the title character. Brushing your hair forward, jutting your jaw, and mumbling does not make for a rounded characterisation. There are many excellent actors with learning difficulties. Why was one of them not cast in the part?
Peter Kay's character Brian Potter in Phoenix Nights was using a wheelchair to claim benefits fraudulently, so it was fair enough that he should be played by an able-bodied actor. But when a character is genuinely disabled, surely the best person to play him is someone who is also disabled? Yes, there's that thing called 'acting', but acting comes from experience. And only a disabled person has experience of what it's like to be disabled. Trust me on this one. I worked with disabled people and thought I was pretty disability aware until I became disabled myself.
Way back in Dad's Army, we had Godfrey with his bladder problems, Jones with his relapses of malaria, Pike with his medical exemption from National Service. Yep, disabilities. Fifty thousand years ago, some caveman was probably cracking a gag about Ug being too short-sighted to see the mammoths. But it's only fairly recently that the calls for disabled characters to be played by disabled actors have begun to be heard. And more power to them, I say.
• Margo Milne is 'technically middle-aged' and a part-time wheelchair user. She is on Twitter.
Published: 21 Apr 2015
What do you think?