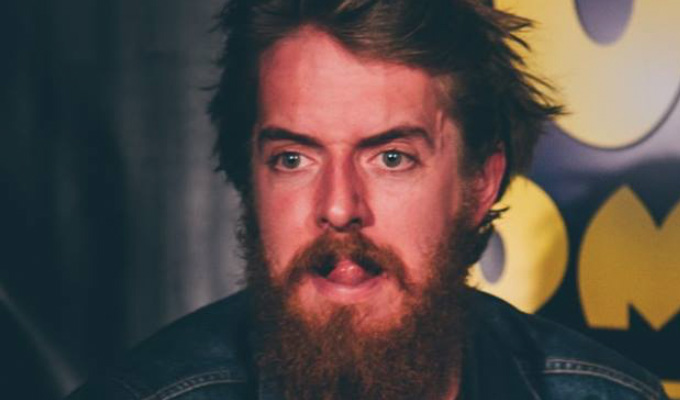 Rosco McClelland
Winner of Scottish Comedian Of The Year 2016, and a finalist the following year.
Read More
Rosco McClelland: 29
This is the 'oh shit I'm 30' show that a lot of comics have, worrying if they are ready for adulthood as they see friends settle. And given that they are comedians, the answer to that question is almost always a 'no'
Rosco McClelland is also worried if he's still cool – another certain signal he's not yet adult. But he doesn't deal drugs in nightclubs any more, so that's progress. Nevertheless, he certainly doesn't think he's yet the sort of person who's idea of fun is to take part in the inaugural walk across the Queensferry Crossing spanning the Forth of Firth. Yet that's where he found himself, after winning a ballot he didn't really want to enter.
The core of this soul-searching is because things are getting serious with his girlfriend, now fiancée. They might even have been married by now, since they were in the running to have the big day paid for by BBC One's Wedding Day Winners, but the show was dropped mid-season.
Their relationship is at the centre of the show, not least the replaying of a days-long argument over a social media post, which neither of them emerges very well from, despite being a win on a technicality by McClelland. However, he can't quite convince us to engage all that much with their domestic ins and outs.
He is a gregarious performer, quickly winning us over with some crowd work, even if he overindulges this section a bit, seeming reluctant to kick into the show proper. Other evidence of his club credentials includes the way he talks fast to block out any interruptions, unlikely as they may be in a mid-afternoon slot with an older, sober crowd… and the way this feels like several independent routines given just enough narrative grouting to make it feel more substantial than it is.
He's got great shaggy-dog story about making a spider friend that's been a staple of his set for a while now, while a 'what's the deal with Airbnb?' chunk also seems grafted on from his usual set.
McClelland occasionally slips into the hack, too. Comedy audiences must surely have heard more smartarse answers to the 'did you pack your bag yourself?' question by now than the longest-serving check-in clerk at Ryanair.
He's a personable, experienced enough comic to coast through these and keep things entertaining. But it does feel more like coasting than a show driven by a passion to get something out into the world.
Read More
Published: 18 Aug 2018
The Scottish Comedian Of The Year final has been held…
27/11/2017
Despite delivering one of the stronger line-ups in…
29/11/2016
These two share a comedy hour, not a double act, and…
14/08/2016
Past Shows
Edinburgh Fringe 2018
Agent
We do not currently hold contact details for Rosco McClelland's agent. If you are a comic or agent wanting your details to appear on Chortle, click here.