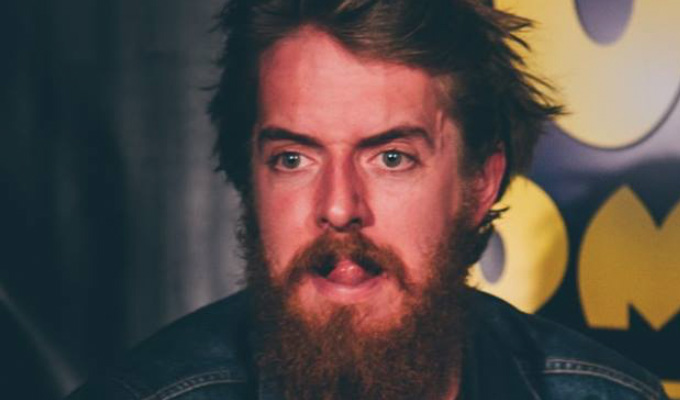 Rosco McClelland
Winner of Scottish Comedian Of The Year 2016, and a finalist the following year.
Read More
Rosco McClelland: Magic Belly
Rosco McClelland is a comedian who undoubtedly has talent and potential, but in Magic Belly, his restless, raw, emotional anger makes for an uncertain performance of confused material.
He begins with the story of his eight-year-old self's attempted holiday camp talent show act as The Great Cup-ini (sticking plastic cups to his stomach) and his fury at its ruin by a friend he made on the holiday.
McClelland's natural presentation is one of intense anger, which partially works for him, but at times also makes things feel quite unassured. It's not always clear whether he's just putting on the fury, or he's genuinely out of control. He borders on intimidating at times, and the audience must be more sure of his actual character to allow it.
A very surreal 'feed the horse a grape' act-out complete with props is OK, and reveals the potential in McClelland's explaining-the-obvious angle ('I am not really a horse') but its best moment is, without doubt, the relieved hilarity in the room as the comedian reflects that it didn't really work.
The show's emotional hijacking comes not at the usual two-thirds point, but instead just a third the way in. This takes the form of his wife's cancer diagnosis, which came during last year's Fringe.
What follows is exactly what you'd expect from someone talking about a partner's cancer. At times great anger, at other times fear, humour, and darkness. Clearly, McClelland has a strong inclination towards black comedy. However, he doesn't always provide the requisite background and set-up to allow the audience to join him along some fairly extreme lines.
Ultimately, this is a man still very much in the throes of the struggle, confusion and emotional turmoil that must come with a spouse's cancer diagnosis. That's understandable, and the audience does feel great sympathy for McClelland. But these on-stage mood swings can make for an anxious, uncertain performance.
He explores the idea of cosmic justice: what did he do to 'deserve' his wife getting cancer? When he mines subjects more deeply, and for longer, he reaches far funnier ideas and better lines. He's undoubtedly a talented comic, just often too quick to move on to his next thought rather than toy with an idea until it fully unravels.
In a physical ending that refers back to eight-year-old McClelland's 'Great Cup-ini' act, the overriding feeling is that he hasn't yet come to terms with some of this subject matter. It is worthy of great sympathy and understanding, but the show doesn't quite sit right. These experiences are possibly just too raw to make for great material just yet.
Read More
Published: 17 Aug 2019
This is the 'oh shit I'm 30' show…
18/08/2018
The Scottish Comedian Of The Year final has been held…
27/11/2017
Despite delivering one of the stronger line-ups in…
29/11/2016
These two share a comedy hour, not a double act, and…
14/08/2016
Past Shows
Agent
We do not currently hold contact details for Rosco McClelland's agent. If you are a comic or agent wanting your details to appear on Chortle, click here.