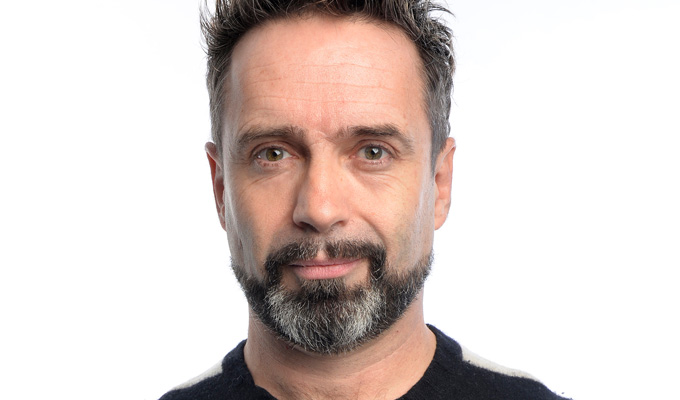 Phil Nichol
Phil Nichol and Daliso Chaponda star in their first pantos
Phil Nichol and Daliso Chaponda are to star in their first pantos this Christmas,
Nichol will be playing the Dame, Granny Hood, in the production of Red Riding Hood at the Theatre Royal Stratford East this summer.
The East London venue has also released a photo of him in costume, alongside Elise Zavou, who plays Red and Luke Latchman, who plays Wolfie.
Artistic director Nadia Fall said: 'Panto is such a huge part of Theatre Royal Stratford East's history, and we are so excited to see it back at last. Each year we tear up the rule book to provide something different to our brilliant audiences – something that's both entertaining and fun, but also relevant to the here and now.'
Nichol is currently appearing in the West End production of Everybody's Talking About Jamie as faded former drag queen Hugo and his alter-ego Loco Chanelle. And he has just revived his Cray Cray Cabaret with a monthly residency at the Comedy Store in London. Read our review of the first night here.
Meanwhile, Britain's Got Talent finalist Chaponda, who has just recorded the third series of his Radio 4 show Citizen of Nowhere, will be playing Wishee Washee in Aladdin at the Harlequin Theatre in Redhill, Surrey.
Panto producer Paul Holman said: 'Daliso has funny bones… you can't help but instantly fall for his wit, warmth and charm and we all deserve nothing better than a good laugh this Christmas.
Aladdin runs at the Harlequin Theatre from December 10 to January 2; while Red Riding Hood runs at the Theatre Royal Stratford Eastfrom November 27 until December 31
Read More
Published: 23 Sep 2021
A comic has been claiming that Phil Nichol directed…
17/08/2011
Edinburgh award-winners Brendon Burns and Phil Nichol…
4/09/2008
Chortle last month broke though the 20,000 visits a…
1/07/2007
Outspoken Scottish politician Tommy Sheridan is to…
8/05/2007
A team of stand-ups is to climb the highest mountains…
8/05/2007
Billy Connolly, Eddie Izzard, Frank Skinner and Jimmy…
2/05/2007
More stand-up shows will be available on DVD after…
7/02/2007
The nominees have been announced for this year's…
5/02/2007