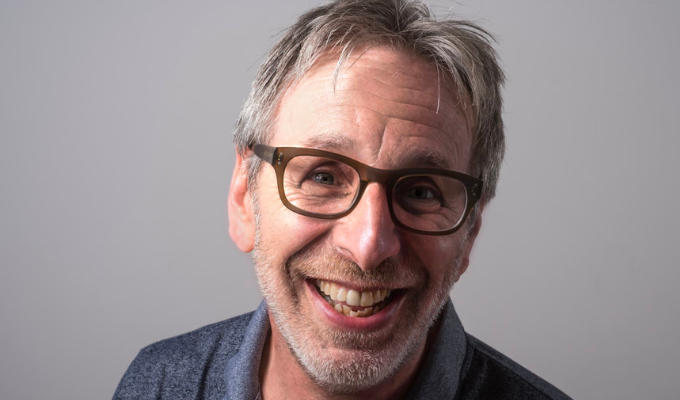 Ian Stone
To Be Someone by Ian Stone
You don't have to be a Jam fan to appreciate Ian Stone's reminiscences about his formative experiences following the band, but you possibly have to be of a similar age. And quite probably a bloke, where love of a group or a football team can help forge an identity and a friendship group for many a socially awkward teenager.
For a younger generation, reading about an era when music was not infinitely available for free may seem like ancient history, as the comedian describes anticipating an album release, going to the store or the big day, then playing the prized disc forever, without much else besides Jam LPs in his limited collection.
Paul Weller, Bruce Foxton and the rest spoke to him, too, from the very first time he heard them on John Peel's eclectic Radio 1 show as a disaffected adolescent, not quite fitting in.
His parents were in an unhappy marriage, he was picked on for his big nose or for being Jewish, and he wasn't overtly blokeish at a time when gender notions were very rigid. He wasn't, he's keen to point out 'a complete social leper' - but nor did he quite know his place in the universe. Who, at that age, or even older, does?
'When Paul sang about getting the feeling that you belonged [on the track Non-Stop Dancing] that was all that any of us ever wanted,' Stone writes.
'I got it from Arsenal and then I got it from The Jam. I was just another suburban kid, alienated, angry and disillusioned with my life and worried for my future. The Jam seemed to point the way. And later on, when I turned up at gigs and there were other kids there who felt the same way I did.'
This, then, is Stone's lower-middle-class suburban story as told through the band and, to a certain extent, football. Not that those sections here will alienate any non-fans, but his description of the constant air of menace that hung around the grounds feeds into his evocative description of the wider febrile social environment which made sense of The Jam's existence.
It was a Britain - and a Stone household – at boiling point, even before Margaret Thatcher got in. 'You can smell the fear and hate, generated by all around,' The Jam sang in The Combine on their album This is The Modern World.
Stone, and an ever-increasing number of like-minded people, found a tribal belonging in the sort of sweaty venue increasingly under threat in the UK, even before the pandemic, travelling the country to see his icons, despite his young age.
The comic and podcaster conjures a strong sense of the times, albeit from the sidelines, as he writes from today's perspective. Each chapter – introduced by way of a cartoon by Phill Jupitus - reflects on 'things we didn't have in the 1970s', from health and safety to gadgets to male grooming.
As an active band, The Jam were very short lived, breaking up in 1982 when Stone was 19 – their lifespan almost too perfectly matching his coming of age and emergence into some sort of adulthood, eventually finding his own outlet through stand-up.
In that short time, the band made one era-defining song after and another, and To Be Someone is nothing if not a paean to that cultural impact, that extended to the Mod dress sense as well as the music.
Stone reminds the reader how the band, and Weller in particular, were the voice of a generation, with the social indignity of youth, expressed so eloquently, angrily, and melodically. After reading this extended fan letter, I'm certainly going to dig my albums out... or at least go on Spotify.
• To Be Someone by Ian Stone has been published by Unbound. Click here to buy for £12.25, or £3.99 on Kindle.
Read More
Published: 18 Aug 2020
PorridgeStill my favourite sitcom. The performances…
22/05/2014
Alistair McGowan has record a sitcom pilot based around…
5/05/2009
British comics have been celebrating the end of the…
19/05/2005
Many of the stars of the Melbourne festival will be…
30/03/2005
British comic Ian Stone is taking part in a new venture…
25/11/2004
British stand-up Paul Chowdhry has just been told…
13/12/2003
Tommy Tiernan, Al Murray, Jimmy Carr and Daniel Kitson…
30/08/2003
The Montreal Just For Laughs comedy festival is on…
3/04/2003
Past Shows
Agent
We do not currently hold contact details for Ian Stone's agent. If you are a comic or agent wanting your details to appear on Chortle, click here.