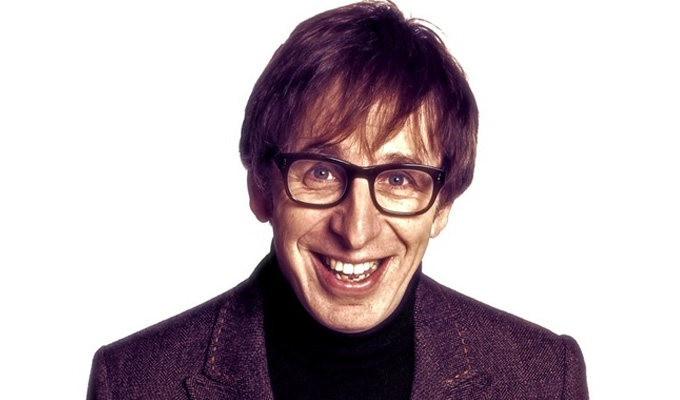 'The greatest comic actor this country has ever had'
Porridge
Still my favourite sitcom. The performances are pitch perfect, the script is really funny and the fact that they're all in jail just adds that bittersweet touch that takes it to another level. I've watched them all so many times, I know all the jokes and yet they still make me laugh.
The supporting cast were all outstanding. Brian Wilde played Mr Barrowclough beautifully, trying and failing to stop Fletcher and everyone else taking advantage of him. Fulton Mackay as Mr Mackay was simply stunning. I loved the way his neck twitched when Fletcher made him look stupid. Richard Beckinsale did two sitcoms opposite absolute comedy giants (Porridge and Rising Damp with Leonard Rossiter) and looked completely at ease in both of them. And as for Ronnie Barker, I think he was the greatest comic actor this country has ever had and I think this was his best work.
Favourite gag: At the end of a long rant about how there's a massive difference between inmates and prison officers, Mackay tries to give an example of this difference by talking about tidiness: 'My house reflects my wife.' Fletcher, quick as a flash: 'Big is it?'
Here's another scene
Dirty Rotten Scoundrels
I just think this is a tremendous comedy film. Michael Caine and Steve Martin have such effortless chemistry and the story is great. The parts really play to their strengths and you can see how much fun they're all having.
I loved the scene where Glenn Headley, the woman they were trying to con introduced Michael Caine as Dr Emile Shuffhausen. The look of glee on his face and the look of confusion on Steve Martin's face are a joy to behold. The ending is brilliant as well.
Favourite gag:

.
Bill Bryson: Down Under
There are laughs on pretty much every page of this book. Bill Bryson writes with such curiosity and charm that it's hard not to be drawn in. But there's a two-page piece satirising cricket commentary that is one of the funniest pieces of writing I've ever read. I love Test Match Special on the radio and I've spent entire days listening to it while pottering round the house. But to read it transposed through an American's eyes is tremendous fun. I wouldn't even begin to try and recreate here but it just captures the rhythm of the thing wonderfully.
Blazing Saddles
Where to even start? This is laugh out loud funny from start to finish. So many good gags and I'm sure everyone has a favourite moment. If I really had to choose one, when I was 12 I'd have gone for the farting scene. Now, I'm a grown up and although I still laugh at the farting scene, it's more in a 'I can't believe this still makes me laugh' way.
Right now, I'd probably go for Madeline Kahn as Lily Von Shtup singing 'I'm Tired' in homage to Marlene Dietrich but I could watch the entire film every day.
The Producers
I still think the first act of this film, where Max Bialystock (Zero Mostel), in between entertaining old ladies whilst fleecing them of money ('Hold me, Touch Me') persuades Leo Bloom (Gene Wilder) to partake in a massive fraud is the finest comedy scene ever written and performed.
It's completely insane and yet totally believable. When Max takes Leo's blue blanket and Leo loses his mind, the look on Max's face is priceless. Then he walks towards the camera and says conspiratorially, They come here, they all come here.' I really loved the stage musical as well. Nathan Lane and Lee Evans were fabulous
Laurel and Hardy
When I was a kid, I endlessly watched Laurel and Hardy movies. I'm not sure they've completely stood the test of time but Stan and Ollie trying to push a piano up a stupidly long flight of stairs still makes me laugh. I still remember being amazed when I was first told that Stan was the creative genus who used to write the films and Ollie would just turn up and say the lines.
• Ian Stone presents The Football's On! on BT Sport over the next four Fridays at 11pm for the next four Fridays, then more regularly throughout the World Cup Finals. Each show features fellow comics as guests.
Published: 22 May 2014
What do you think?