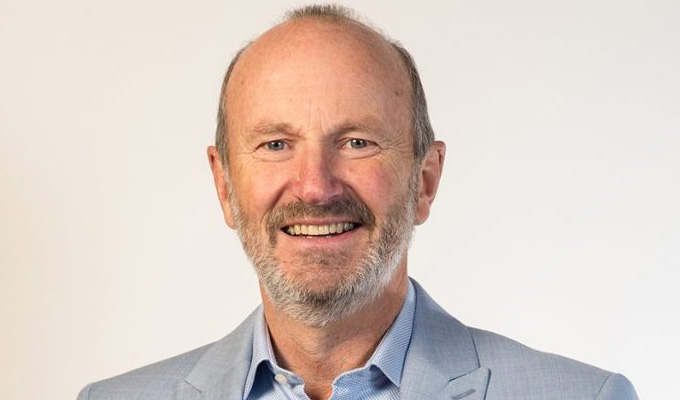 Fred MacAulay
Date of birth: 29-12-1956

Fred Macaulay: Twenty Fifteen
Note: This review is from 2015
If the title of Fred MacAulay's tour, Twenty Fifteen, sounds ambiguously non-committal, well that's only because it reflects the imprecise focus of the show – a loose anthology of personal anecdotes and observations on politics, particularly the rise of the Scottish Nats.
The year is a watershed for him, after being nudged aside from his long-running BBC Scotland morning show at the age of 58. But it was 2014 that was bigger for his nation, with its referendum and the Commonwealth Games.
So we have a gentle perusal of the Scotland Decides brochure put out by the government, or an easy gag or two about how the shooting sporting event shouldn't take place in a city where gun crime is rife. Not too much pushing of the envelope here. Nor is there with the nostalgia about the pre-Brazilian days of rampant pubic hair, nor with his tales of British beach holidays so weather-beaten you needed windbreaks on the beach. On the latter, though, his eloquent descriptions are enjoyably evocative.
For Macaulay is nothing but genial company. A wry and witty man who elsewhere entertains with a few stories from the BBC, such as a discussion from The News Quiz about euthanasia that never made it to air. And Breakfast host Bill Turnball's blushes aren't spared over a grilling he gave Macaulay over the Scottish referendum without realising he was a comedian – and without that vital information seemed unable to spot a joke when he heard it.
Macaulay can sometimes come up with a killer line that transcends the affable clubbability of his set, but is equally happy just shooting the breeze, which makes this show seem under-powered. Both his casual delivery and the small audience contributes to that absence of purpose. He's playing in a room that's maybe a quarter full – perhaps due to the draw of Dara O Brian in the bigger venue next door.
According to his straw poll there's apparently only one fellow Scot in the room, surprisingly low, and no one under 30, which is not such a shocker for a comedian predominantly known south of Berwick for being on Radio 4.
Those in his age bracket, and indeed, wider, will emphasise as he talks about getting his own back on the telemarketers or trying to take 'Mrs Fred' on a holiday to Vegas but on a booking.com budget, all of which amuses. And he shows an astute everyman take on politics when he efficiently dispatches all that was wrong with Ed Milliband's unconvincing election campaign. And in his best moments, he steers completely away from what you'd expect. His take on a typical Glaswegian, for instance, sidesteps the usual cliches you hear about those from the city, a genuine observation rather than stereotype.
It's a thoroughly pleasant 60 minutes – cut down for the Brighton Comedy Festival from the two 45-minute halves he usually performs on tour – with a decent handful of good jokes. But ultimately Twenty Fifteen doesn't have the drive to feel like it's a substantial, or essential, night out.
Read More
Published: 22 Oct 2015
As you probably guessed from the title, this is Fred…
19/08/2013
Fourteen years as BBC Radio Scotland's morning presenter…
13/08/2011
Given that Frankie Boyle's threatened to give up…
22/03/2011
Description Do you know who I am? Do…
1/01/2006
Description Broadcast on BBC Radio Scotland…
1/01/2006
Fred Macaulay is such a legend in Scotland that, to…
1/01/2005
Though something of a comedy icon in Scotland, MacAulay's…
1/06/2003
Past Shows
Agent
We do not currently hold contact details for Fred MacAulay's agent. If you are a comic or agent wanting your details to appear on Chortle, click here.