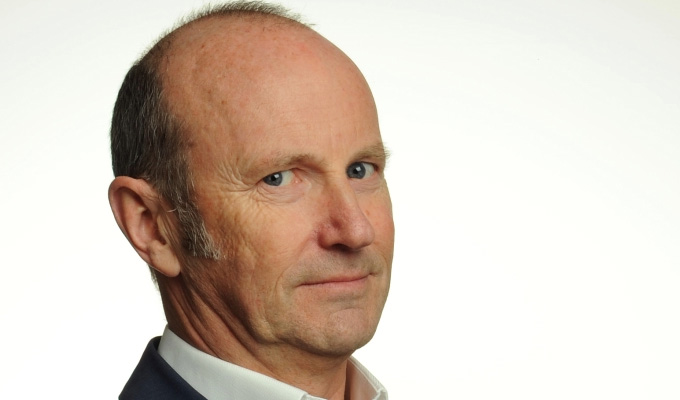 Fred MacAulay: 25 Fringes
Note: This review is from 2013
As you probably guessed from the title, this is Fred MacAulay's 25th festival, meaning that he's been coming to the Fringe for longer than most other participants have been alive.
With such a lot of performances under his belt, you might expect his material to be a bit past its best, but it most certainly isn't. Yes, there are slightly creaky gags, but these are few and far between and almost add to his charm, a bit like the layer of dust you get on top of a vintage bottle of wine.
After a slightly divaish start to the gig where he demands a fresh bottle of water (don't they know who he is? He's got a show on BBC Radio Scotland), he's off to a confident and relaxed start. As you might expect, his material is solid, filling and very Scottish.
A particular highlight is his impression of workers at the Pizza Hut call centre in the Scottish Highlands, not to mention his excellent impression of a group of Neds on a Boxing Day fox hunt in Govan. They've only banned rural fox hunting, you see: urban foxes are fair game...if you can stay off the Buckfast long enough to get on a horse.

His strongest material revolves around Scotland, particularly the upcoming referendum, but due to the fact that he's now a 'certain age', he also riffs amusingly about cruises (notably, that he'd rather poke his own eyes out than go on one) along with joking about retirement. At times it feels like things could start to become a bit creaky and dated, but he's sharp and cheeky enough to keep things feeling fresh.
Talking about dated: a quick Google search shows that Fred has been peddling the Pizza Hut call centre gag since about 2003. Maybe he's been doing the Fringe so long he decided some of his jokes have now come back into fashion, like combat pants, Zoe Ball or crop tops.
However, just because one or two jokes are a bit dusty doesn't make them less funny and he splices his older material with quite a lot of improvised chat that lends the whole show a classic, casual, off-hand and relaxed air. So much so that- if you put the entire audience in fedoras, handed them a Martini and gave them all a copy of the Daily Mail, the whole thing would be indistinguishable from being on a two week Royal Caribbean trip around the Bahamas.
Don't tell Fred though: if he thinks his show is like a cruise he'll probably stop showing up to his own gigs.
Review date: 19 Aug 2013
Reviewed by: Hilary Wardle
Recent Reviews
What do you think?