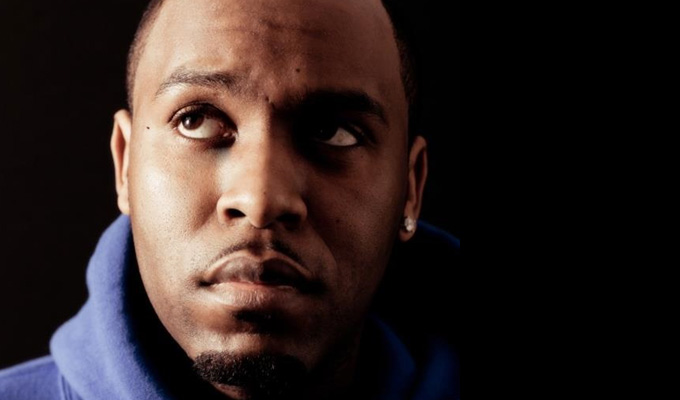 Dane Baptiste
Nominated for best newcomer at the 2014 Fosters Edinburgh Comedy Awards.
Read More
Dane Baptiste: G.O.D. (Gold. Oil. Drugs)
As a general rule, it's not worth getting hung up about show titles in Edinburgh, seeing as they're submitted around six months before the actual festival. But calling a show G.O.D. (Gold, Oil, Drugs) is a statement of intent from Dane Baptiste. It sounds like he's aiming for a big, era-defining, career-making show that takes in all the big ones and spits them out, a grand putting of the world to rights.
The end result is that Baptiste has bitten off more than he can chew – I'm not even sure it's possible to rattle through religion, money, oil and drugs in any meaningful way in 60 minutes. And as if G.O.D. wasn't ambitious enough already, there's a ten-minute section on technology in there too. The irony is that, thinking back to the show, I couldn't tell you what it was ultimately about.
I've seen Baptiste enough to know he's a very good comedian, so I was surprised by the lack of oomph to his latest one. It's as if there is a mismatch between his style – which is unassuming and laid-back – and the kind of show he's written, which feels like it needs a dominant comic to take it by the scruff of the neck and make it work (especially in the capacious Pleasance Above). As it was, Baptiste's delivery lacked the necessary clarity and conviction, and this gave the material too much work to do.
On the plus side, Baptiste has interesting things to say, about humans' need for escape and the ambiguity between being a good person and a bad person. Some things are skimmed over that could have been investigated more, such as our difficult relationship with technology, and his own relationship to religion. A Catholic by upbringing, Baptiste recognises that religion is outdated but perhaps seems some benefit in it still, pursuing a sort of composite religion of the best bits of the others. Maybe this should have been the show.
Of the various sections, the one on money is probably the best, even if it's not really an original observation that it's bad to worship money. He has a nice dissection of No Scrubs by TLC as a way of standing up for the penniless, and takes advantage of the fact that brands are in and 'selling out' is out.
Overall it's a disappointing show by a good, smart comedian, and one that suggests he hasn't completely found his voice.
Read More
Published: 14 Aug 2017
Last year, Dane Baptiste pretty much nailed the 'this…
26/08/2015
The BBC has just released its new batch of iPlayer-only…
14/07/2015
Please don't let Dane Baptiste get swallowed by…
14/08/2014
For a while in this year's Leicester Mercury Comedian…
25/02/2014
This was the London comedy circuit's third new act…
12/12/2011
Past Shows
Agent
Pollyanna McGirr
Bussey Building, Third Floor, Block B
133 Rye Lane
Peckham
SE15 4ST