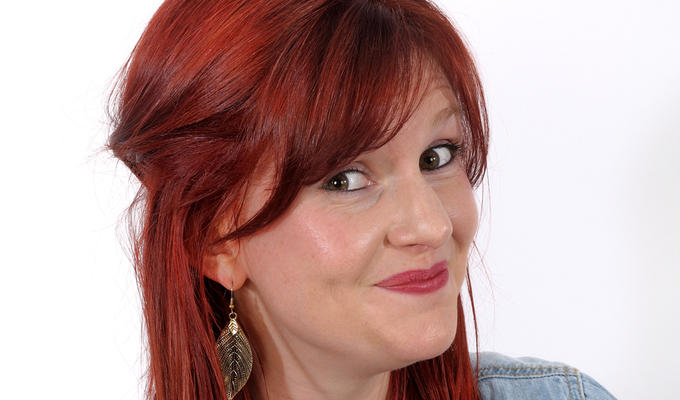 Leicester Mercury Comedian Of The Year 2014
Note: This review is from 2014
The competition is in its 20th year – just one year younger than the Leicester comedy festival - and each act is put forward by a club promoter, so a level of quality is guaranteed. Indeed previous winners include Johnny Vegas, Jason Manford and Rhod Gilbert and more recently Seann Walsh, Josh Widdicombe and Tom Rosenthal.
After a fine warm-up from Rob Rouse, first in line was Dane Baptiste with probably the most pedestrian of tonight's sets. Much of the material is pretty regular stuff – relationships and job applications – and a few of the punchlines were weak. But there are some lovely observations here, too, in particular how all gangsters are afraid of wasps. Coupled with his pleasantly mellow demeanour he'd go down perfectly well at a weekend club.
Just 17, Elliot Steel showed a self-awareness way beyond his years. With a nervy energy his set ranged from the more obvious observations that at 17 he's pretty crap in bed, via a great aside about attention deficit disorder, and ending on a mugging anecdote with a twist. Though he didn't receive a top three billing, he deserved one.
Judging by the reaction when she walked out on stage Daisy Earl had a great deal of support in the room. Hers, like Baptiste's, was one of the more conventional sets, peppered with accents that did little to lift some of it above relatively run-of-the mill material about her Scottish mother and flying with Ryanair. But her quiet confidence, amiable style and ability to spot a gag show promise.
Bringing us up to the break was the confounding oddity of Mark Silcox, a middle-aged Indian man, besuited and moustachioed and with a deadpan almost robotic delivery which didn't fail to tickle the room. He issued forth with some random and possibly nonsensical facts about his life, such as having to overcome his irresistible Irish accent so women took his IT skills more seriously. His is an intriguing and amusing presence.
After the break was Dave Green with some pleasingly inventive material. Not dissimilar to a toned-down Emo Philips in his downbeat delivery and great, somewhat otherworldly, material, Green's set was full of unexpected one-liners. From being spied on by the blind to over-thinking an experience in McDonald's, he offers a great line in absurd logic expressing his bemusement that you would award a horseracing prize to the jockey rather than the horse. Another contender for the top three, who sadly missed out.
There are layers and a wordiness to Phil Jerrod's material that make you feel you would benefit from hearing it more than once. Subtle humour plays out as he reveals the horrors of growing up in the countryside - all jam and endless fêtes. The set is nicely offbeat, employing a theatrical vocal delivery. Some of the dialogue is missed as he shoots out this eloquent lyricism rapid-fire and could slow down to let us take it in. Nevertheless, he was placed runner-up.
Harriet Kemsley has a lovely weird edge to her persona, providing glimpses into her kooky life. The problem is she doesn't play on it enough; I'd like to see her ramp up the weirdness, develop the oddball character and emphasise her delivery, as the sublime punchline to her gag about going missing after a trip to Tesco was largely lost tonight. Kemsley's apparent lack of conviction in her persona results in the audience not knowing quite how to take her, but by creating a more definite character she's could be on to to something brilliant.
Last up was the ultimate victor – musical comedian Kate Lucas. The crowd lapped up her deliciously dark lyrics, and she had to leave pauses to allow for not just laughs but gasps and whispers of 'did she really say that?' Performing two songs the first outlined her disappointment at giving birth to an ugly baby which she fails to take back to the hospital and the second detailed her overreaction to a minor kitchen misdemeanour, leading her to wish all sorts of unfortunate and inappropriate events on the perpetrator. Delightfully crude, gleefully nasty and a very worthy winner.
Review date: 25 Feb 2014
Reviewed by: Marissa Burgess
Reviewed at: Leicester The Y Theatre
For a while in this year's Leicester Mercury Comedian Of The Year competition, it looked like it was going to be a night of relatively straightforward stand-up, but by the end of the first half it was clear that there was plenty of invention and eccentricity to be seen.
Recent Reviews
What do you think?