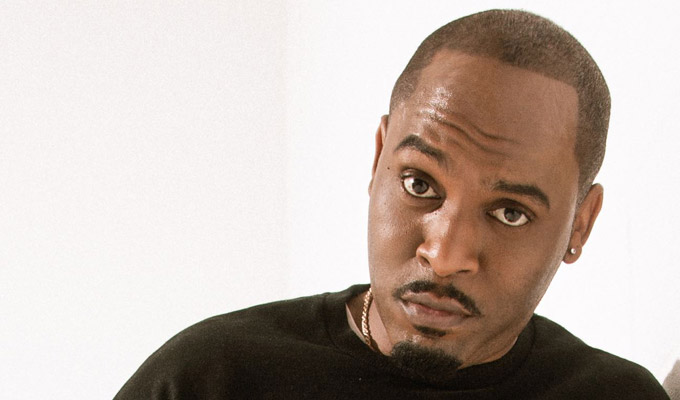 Dane Baptiste
Nominated for best newcomer at the 2014 Fosters Edinburgh Comedy Awards.
Read More
Exporting Sunny D to America
Dane Baptiste's BBC sitcom Sunny D could be getting an American remake.
The show ran for just four episodes on the BBC Three iPlayer channel in 2016, following a Comedy Feed pilot, but was positively received by critics.
Scary Movie director Keenen Ivory Wayans and Saladin K Patterson – who has written on The Big Bang Theory and Two And A Half Men – are now adapting it for the US, Deadline reports.
The entertainment industry website says the Fox network has ordered a pilot script, with a financial penalty to pay if they don't pick up the show.
Sunny D revolves around sensitive millennial Dane, still living with his parents, struggling in a job he hates and at odds with his Caribbean-born, old-school dad. The original made heavy use of cutaways to set it apart from a conventional narrative sitcom.
Read our review of Sunny D here.
Read More
Published: 26 Nov 2018
Past Shows
Agent
Pollyanna McGirr
Bussey Building, Third Floor, Block B
133 Rye Lane
Peckham
SE15 4ST