Latest Videos
The funniest videos on the internet. If you've got a suggestion for inclusion in this section, email the link to feedback@chortle.co.uk – we prefer short comedy sketches more than stand-up.
Fri 24 November 2017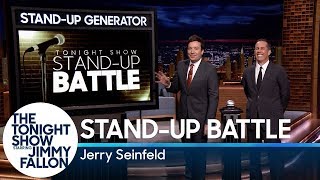 24/11/2017 … Jerry Seinfeld and Jimmy Fallon took part in a stand-up showdown last night.
Wed 22 November 2017
22/11/2017 … Rick gets imprisoned on Gazorpazorp, a planet ruled entirely by women, in a new episode of Rick & Morty.
Mon 20 November 2017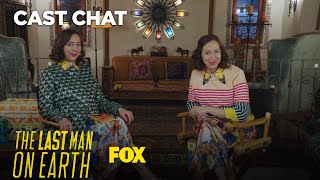 20/11/2017 … Kristen Schaal has just made her directorial debut, helming an episode of The Last Man On Earth.
20/11/2017 … Sean Lock is suspicious about Wetherspoons offering 'brunch'.
Sun 19 November 2017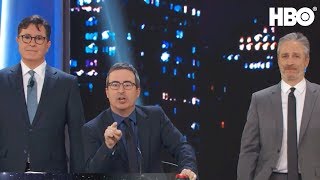 19/11/2017 … The three kings of American late-night satire have joined forces on a charity fundraiser.
Fri 17 November 2017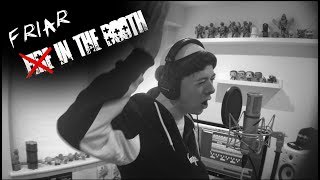 17/11/2017 … Comic and rapper Chris Turner has offered his own version of 1Xtra's famed Fire In The Booth strand.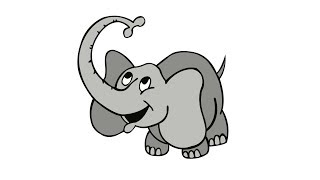 17/11/2017 … Comedian Joz Norris shows us all how to draw an elephant in a new online sketch.
Thu 16 November 2017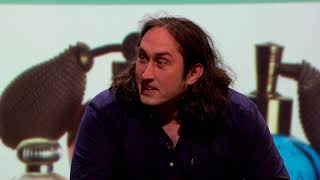 16/11/2017 … Sally Phillips, Ross Noble, Alan Davies and Nish Kumar have a nose for trivia in tomorrow's edition of QI,In one round of the episode, entitled Odorous and Odious,…