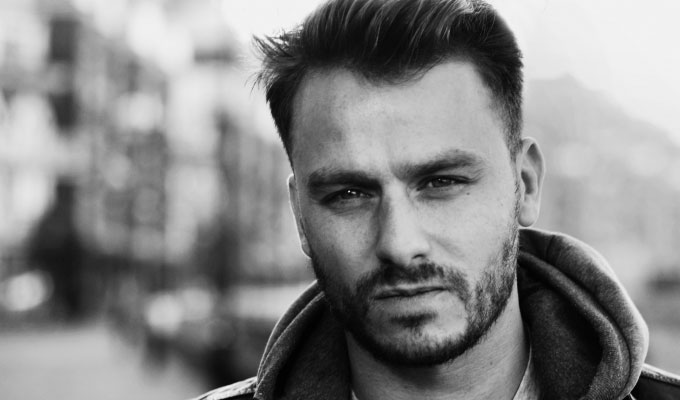 Dapper Laughs, the internet comic who styles himself as the 'ultimate lad', has landed his own ITV2 series. The self-styled 'pulling magnet' will offer his dating tips in Dapper Laughs On The Pull, which mixes sketches with real-life situations. Dapper Laughs, real name Daniel O'Reilly, has more than 1million Facebook fans, 300,000 Twitter followers and even more on Vine; and scored a top ten iTunes hit with the song Proper Moist, with lyrics such as 'She wants a little kiss and I ain't gonna stop her/ all it takes is one glass of knicker dropper. …
Edinburgh Fringe
Fast Fringe
Wednesday July 30
Line-up: Mark Watson, Margaret Thatcher Queen Of Soho, Marcel Lucont, Tom Allen, East End Cabaret, Tom Deacon, Jay Foreman, Joel Dommett, Dan Nightingale, Tom Price, MC Ray Peacock. 18:40 Pleasance Dome. Tickets.
Today's Reviews
New reviews start on Thursday.
Unlike previous years, they will be published throughout the day (betwen 10am and 6pm) rather than in one batch in the morning.
Follow us on Twitter to get the updates. We'll tweet the show, stars and link, and only @ the comedian for 4* and 5* reviews.
Latest reviews will appear in this panel, and all our reviews will be collated here.
Laugh track
What music do you come on to an why?
I strut onstage to a cover version of The Final Countdown by The Toy Dolls. It is all played on kazoos. Everybody that has ever heard it has said it is really annoying and that I shouldn't use it. That's why I'm using it. Ray Peacock, Underbelly Clover , 21:25
The Big Ask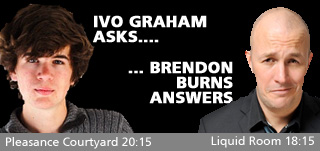 What's the saddest thing you've ever done alone in a faraway town between gigs?
The answer for everyone is the same. Stayed in my room and masturbated. The coolest is organised a day go-karting for everyone playing the Glee and Jongleurs in Cardiff. Leaving Marcus Brigstocke to remark: 'If tragedy befalls this afternoon the headline will read, "Circuit tragically loses some of it's most mediocre comedians".'
What is your favourite motorway service station?
Beaconsfield - that bad boy has the lot. KFC or veggie burritos depending on how the gig went.
What is the worst lie you've ever told an audience?
'You've been great! Goodnigh'
Live Comedy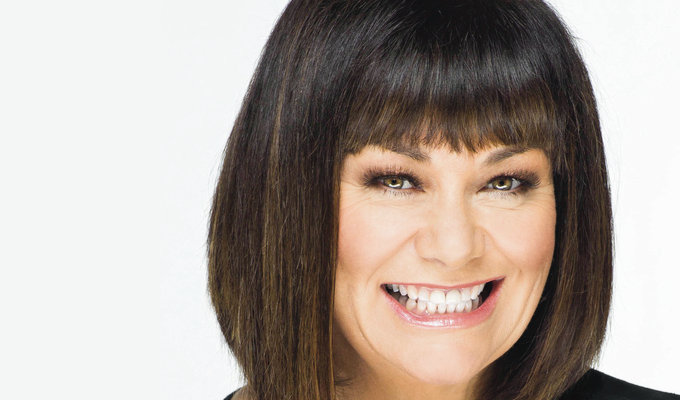 Gig Of The Day
From 19:30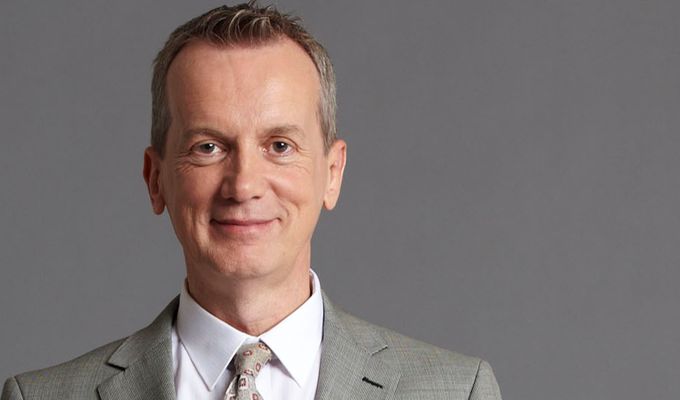 Book now
Friday 14th Nov From 19:30