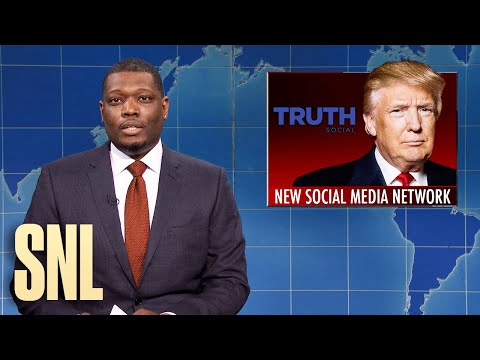 Kanye West, Facebook and Donald Trump on Weekend Update Weekend Update
Kanye West, Facebook and Donald Trump's new social media platform are among the topics tackled in Saturday Night Live's Weekend Update last night.
Michael Che elicited a mix of shock and laughter when he joked that 'the head of Chicago's police union is urging officers to defy the city's vaccine mandate - which is weird because usually Chicago police can't wait to take the shot'.
And Colin Jost joked about the fact that President Biden has not yet visited the Southern border 'although his approval rating has' while
Jason Sudekis was guest host of last night's NBC show, which will be screened on Sky Comedy in the UK.
Published: 24 Oct 2021
Recent Videos
What do you think?