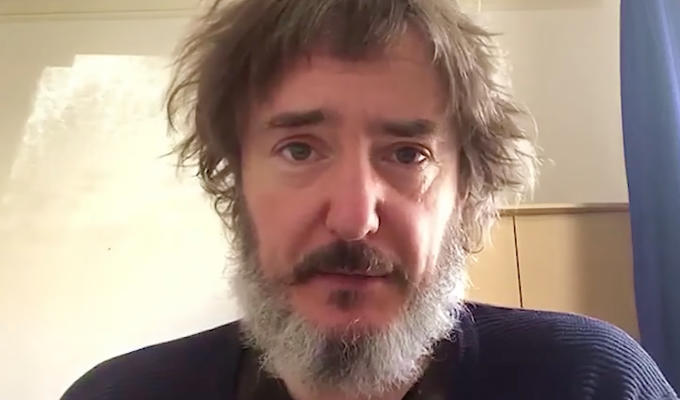 Dylan Moran plugs a livestream of his stand-up show
Dylan Moran's stand-up show is to be live-streamed next month – and he has recorded a typically low-fi trailer to promote it.
The comedian admitted it's the first time he has made an advert, and doesn't entirely seem to be enjoying it.
He says in the video: 'I have to hawk my ass to you directly and you have to decide whether you like the look of me or not, whether I've made you smile or not yet - it's unlikely. You're probably just lustily looking at my fringe.'
The show, Dr Cosmos, as filmed in Brisbane in 2019 and will stream as live via Dice on Saturday 8 and Sunday 9 May, at 8pm. Moran will also introduce the show.
In a more prepared statement, he said: 'I'm deeply thrilled to be doing my first global streaming event. All the more so for not necessarily understanding what that means.'
Published: 15 Apr 2021
Recent Videos
What do you think?