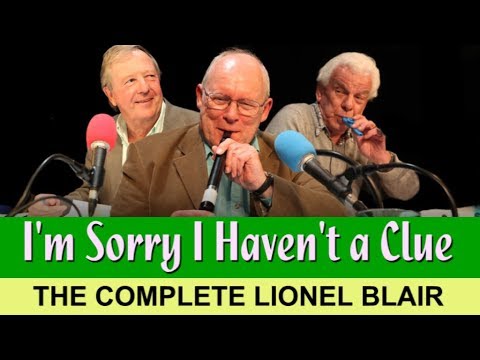 24 minutes of filth
In tribute to I'm Sorry I Haven't A Clue writer Iain Pattinson, who died at the weekend, here is a compilation of Humphrey Lyttelton's introductions to the Sound Charades round.
The game was famously based on the TV game show Give Us A Clue, and Humph would regularly deliver outlandish jokes at the expense of its regular competitor, Lionel Blair.
'The experts' expert on Give Us A Clue, was Lionel Blair,' he said in one of the most memorable gags. 'Who can ever forget opposing team captain Una Stubbs sitting open-mouthed as he tried to pull off Twelve Angry Men in under two minutes!'
Here's a compilation of every single one of the gags…
Published: 15 Feb 2021
Recent Videos
What do you think?