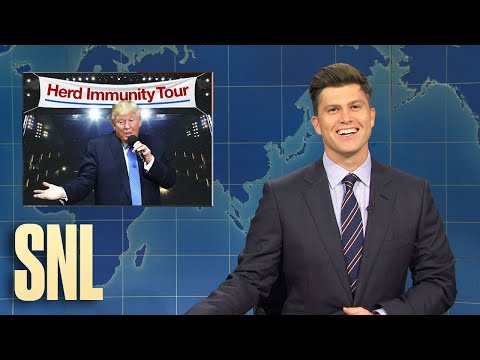 SNL on Trump's rallies
Donald Trump was of course the subject of gags on Saturday Night's Live's 'weekend update' section last night, with his rallies being described as 'coronavirus giveaways'.
The NBC show also took aim at its own network, which hosted the 'town hall' interview with the president on Thursday.
'What can we say, we have a type,' Michael Che said as a pictures of former network stars sexual Bill Cosby and Matt Lauer, who has been accused of serious sexual harassment, alongside Trump.
Published: 18 Oct 2020
Recent Videos
What do you think?