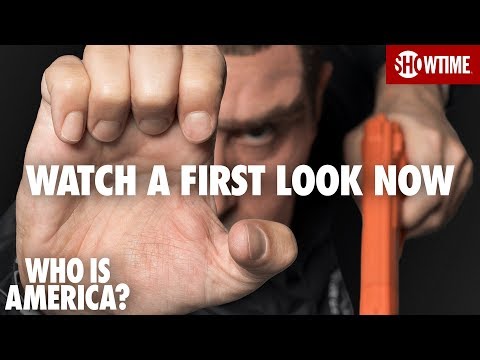 Guns for kids
Gun rights activist has Philip Von Cleave made a promotional video telling three-year-olds to use guns – after being duped by Sacha Baron Cohen.
The comedian plays Colonel Erran Morad, a self-styled anti-terror expert, in the ten-minute extract from his new show, Who Is America?
In it, he convinced Von Cleave to make the promo, which uses a gun with the head of soft toy called Puppy Pistol. Toddlers are told to 'put his lunchbox into his tummy' to load it.
Then there's the semi-automatic 'uzicorn' for the girls – and even a soft toy fully concealing a weapon.
The gun advocate happily makes the video, even though Morad said his own son was killed after being given a weapon. 'He died doing what I loved,' the fake colonel said.
Baron Cohen also gets Larry Pratt of Gun Owners Of America to laugh heartily as he agrees with the statement: 'It's not rape if it's not your wife.'
Who Is America? launched on America's Showtime last night and will air on Channel 4 at 10pm tonight.
Published: 16 Jul 2018
Recent Videos
What do you think?