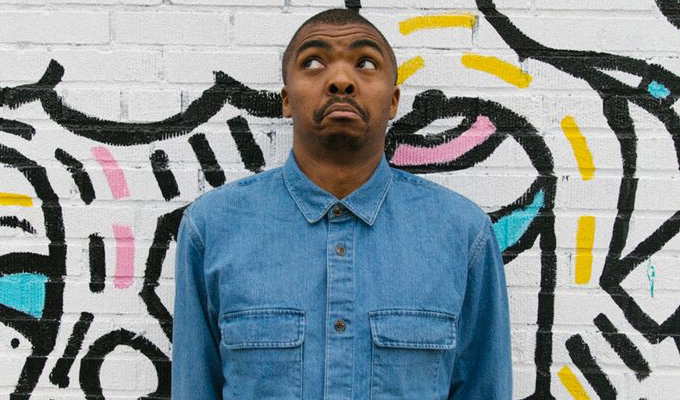 Never take a date to a gig
Worst gig ever
I was doing my first full show at the Edinburgh Fringe in 2012.
I was doing a 50-seater and every night I was averaging 18-20 people. This particular night I had about 30 people in. The first rows were a group celebrating a hen party. On my right at the end of the first row was an elderly heterosexual couple.
About 20 minutes into the show, I must have been heckled about five times. None of the punchlines are landing. The hen party is laughing out of synch with what I am saying. Turns out that the elderly couple were partially deaf and they were explaining to each other what they could muster which means they were laughing out of synch. It was a disaster.
Every night, 45 minutes into my show, you could hear a fireworks show happening outside. Well ordinarily I would just joke it off but on this day they sounded waaaaay louder.
50 minutes into the show I decided to stop trying to save the situation and acknowledge the chaos. I asked if there were any reviewers in the room. Turns out there were three reviewers. They all gave me one star out of five.
Weirdest post-gig comment
I was doing my hour show, which was all good and well. In my show I do provoke the audience to think about things a bit. Sometimes I take it a bit far and I have pull myself in.
So at some point of the show I decide to test some material on this audience. The new stuff had mixed reaction, but I knew the material was bordering on offensive.
After the show I check my phone to find a Tinder notification saying I have matched with someone. She suggests that we have a drink at a cocktail bar not too far from my performance venue. I am thinking SCORE!
I got to the 'date' and she proceeded to yell at me for the new material which had found offensive. She finished her drink and left me feeling like shit.
Best gig ever
In 2010 a couple of South African comedians played to a sold-out Royal Albert Hall. It was was by far the best acoustics I had ever experienced. Walking down the corridors I was amazed by the acts who had played there before Sinatra , Aretha Franklin, Bobby McFerrin….
When we were leaving the venue, one of the staff members told us that he was not used to the acts talking to him, and he had seen them all. He further observed that we weren't real superstars… he was right.
I would love to the play the Albert Hall as a comedy superstar, just so I can be nice to the staff and see how confused they would be.
Fanciest gig ever
I was booked to do a corporate gig for a food company. Everything was ostentatious from the beginning. First class flights, being picked up in an S-Class, we stayed at a beachfront resort and my room had a butler. I was given the latest iPod at the time as a gift, expensive bottles of Champagne and free massages…. You get the drill. And all in the middle of the recession.
Come evening time I am in a tuxedo and listening to the chief executive of the company brag about profits during those then tough economic climates. I perform 30 minutes of stand up comedy and it was great.
Cut to six months later where this same company is being found guilty by the competition commission for price fixing. It explained a lot.
Gig that taught me a lesson
I have learnt the hard way to never invite a potential suitor to a gig. I invited someone I really liked to an open mic show I did. She made me so nervous I forgot my punchlines. I did so badly that someone told me to get off the stage.
She still hung out with me afterwards, which was nice of her.
• Loyiso Gola: Unlearning, Gilded Balloon Teviot, 21:00
Published: 7 Aug 2017
What do you think?