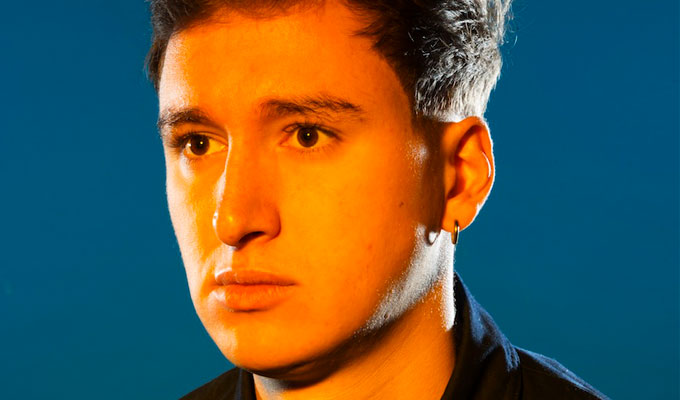 Jacob Hawley: Faliraki
Jacob Hawley had a clear sense of identity from the moment he exploded on to the comedy scene as a white, working-class lad who has seen the error of his bantz. He is aware of the stereotypes of his demographic and acknowledges the truth in them, but without any of the contempt that can come when a middle-class comic brings them up.
Faliraki is only his second full-length show, but that sense of purpose is writ larger than ever as he compares where he is now to his teenage self taking that well-trodden rites-of-passage pilgrimage to a scuzzy party town doused in sunshine, Jagermeister and vomit, escaping life in a blur of drink and drugs.
It was in the titular Rhodian resort, on a dancefloor of a nightclub with a perfectly awful name, that he fell in what he thought was love for the first time – a story that runs in parallel with anecdotes about his new partner (it's no spoiler to say that holiday 'romance' did not sustain).
These narratives offer some wonderful slice-of-life stories, most notably involving Hawley encountering a super-dedicated drug user on the night bus, and trying to deal with his animal-loving girlfriend's concern at a stricken pigeon at Hampstead Lido.
He's a naturally compelling raconteur and holds the audience's attention with ease. His charm also conceals some of the clunkiness of the show's construction, and the fact there are a few passages that could do with gagging-up. The parallel strands about romances old and new didn't tie up as neatly as he would hope and the feminism and mental health messages feel like something of an afterthought, even though he has an excellent line about being one of the few male comedians with mental health issues who was, until now, brave enough NOT to talk about them.
Still the points he raises are pertinent. Should we, for example, judge an older generation of men for using outdated vocabulary about women – or on their actions? And isn't the working-class point of view is overlooked in the conversation about mental health? 'We celebrate the tortured artist, but never the tortured cleaner,' he notes sagely.
But the main impression Hawley leaves is of a young comedian supremely comfortable on stage; an engaging presence who's able to dip off-script to riff as the moment demands.
He has some easy to-and-fro with the audience in a preamble about bad tattoos – he has his fair share – and later reacts with aplomb to a couple of worse-for-wear punters clattering out of the room disruptively, saying so much about their behaviour without uttering a word. It's easy to envisage a TV career for this sharp. savvy and affable comic.
Review date: 4 Mar 2020
Reviewed by: Steve Bennett
Reviewed at: Soho Theatre
Recent Reviews
What do you think?