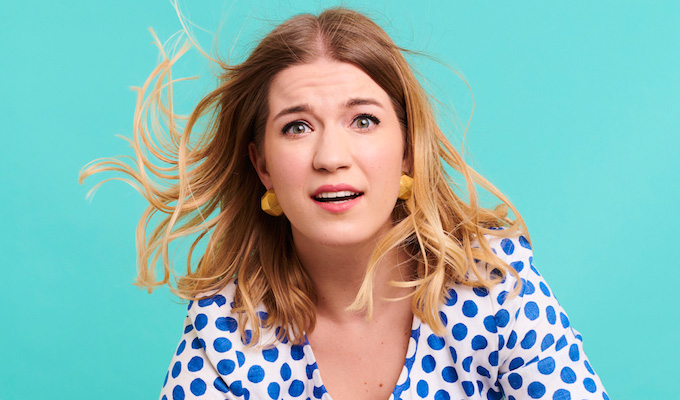 Olga Koch: If/Then
Arbitrary gender roles are at the heart of Olga Koch's sophomore show. As a computer programmer, she was in a male-dominated world, as she is in stand-up.
By her own account, was slow to realise that coding is perceived as men's territory. In her native Russia, it wasn't an issue – her own grandmother was a programmer too – but when she moved to New York to study, much was made of her gender.
It was in the States where she also had her first big romance, with a guy she mischievously dubs Elon, the story of which provides the narrative backbone.
Koch weaves the personal with the global with skill. Yes, there's a feminist message, but also a wealth of embarrassing first-hand stories, from when she was a wannabe goth-inspired manic pixie dream girl, to flirting with far-right politics and, possibly worse, going to an electronic dance music festival.
The wide-ranging hour covers female pioneers, Michael Bublé gossip, ageing – and the best Ada Lovelace line in comedy, and plenty more besides. It's a well-put-together offering, with each joke or anecdote undercut with a gag, plus sparing use of an alleged AI gimmick, ALGO, a pleasing anagram of her name, which serves as an amusing fact-checker.
If anything, If/Then is possibly a little too neat in its construction, put together with the logic of her former career to a template, pre-prepared to slot into the ready-made hole of a Radio 4 stand-up half-hour or one of the more amusing TED Talks. That feeling is amplified by a delivery, which is thoroughly charming, but a degree too detached as she goes through her smart script.
The undercurrent of the show is the misogyny inherent in the fact she's always won attention from a certain type of man, like 'Elon' for what are normally seen as male interests. She's grappling with this, too, in the have-her-cake-and-eat-it approach towards the more stereotypically laddish elements of her humour.
Koch may ponder – at length – the tightness of a love rival's pussy, or react with boastful swagger in showing off a particularly neat zinger, but it's with an irony that she peacocks around the stage seeking high-fives of approval from the front row. 'I don't know what my cause is any more,' she wittily observes after getting laughs from one tongue-in-cheek line that strays from the feminist agenda.
While the show comes more from Koch's insight and logic than it does from her soul, there is nonetheless plenty of food for thought given a droll, amusing commentary. That Radio 4 slot has to be hers…
• Olga Koch: If/Then is at the Soho Theatre in London tonight and tomorrow before a short UK tour. Dates.
Review date: 17 Feb 2020
Reviewed by: Steve Bennett
Reviewed at: Soho Theatre
What do you think?