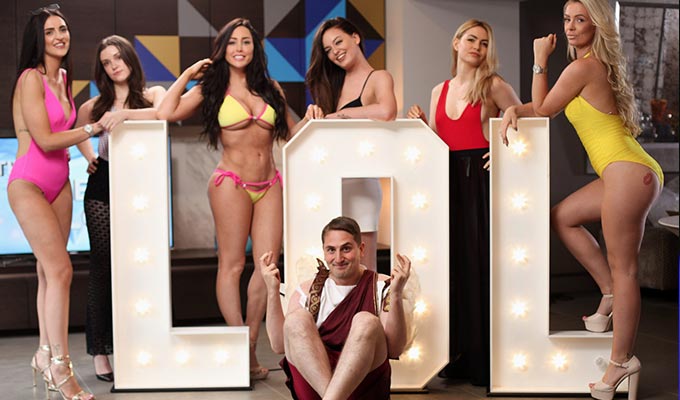 The Luke McQueen Pilots: The Luke of Love
The last of the three supposed abortive BBC Three pilots from comic Luke McQueen offers his take on the reality dating format, offering the ultimate prize - 'a comedian for a boyfriend'.
Yes, the joke is that McQueen is no catch, as shown from the palpable disappointment on the faces of the six girls who presumably signed up on the expectations they were going into a real Bachelor-style show. Even if they were looking for a GSOH in their date, that hope evaporates as they quickly come to realise McQueen deals in the comedy of cringe.
As with the other instalments in this series, it's not quite clear how much everyone else is in on the joke. But the girls taking part in The Luke Of Love include the likes of Ex On The Beach's Laura Alicia Summers, Take Me Out's Lucy Mae Hawthorne and actress Imogen Comrie.
That the premise of McQueen's unsuitability as a trophy boyfriend is rather thin doesn't stop this episode running for an hour, twice the length of the preceding pilots, as we go through all the rigmarole of the real thing. Each idea runs too long, too, part of the aim of maximising the awkward mood but testing the patience of viewers.
During a date he cracks bad jokes, proves terrible at charades and reflexively says 'love you' on the way out, typical of his desperation to be liked that means he can never bring himself to make an eviction. There's a bizarre lie detector test that causes him to have a strop, a 'paintballing' game that goes awry and the arrival of some real hunks just to make the girls realise what a poor prospect McQueen is.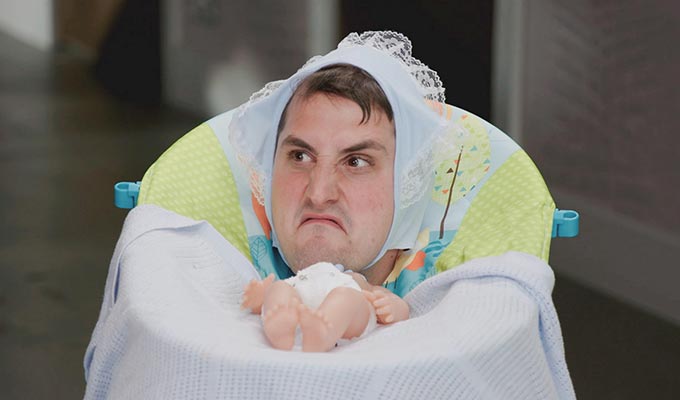 Some of the scenes are certainly funny, especially the image of the comedian as a baby, 'Pukey Lukey', in a segment purportedly designed to test the contestants' mothering skills, which again goes on too long. Meanwhile McQueen crashing a date in the real world is as embarrassing as it gets, another step towards the inevitable collapse of the format.
But there's a fatal flaw in the premise: people who like reality shows will probably hate this for wilfully ignoring all that makes such programmes a guilty pleasure. While people who don't like reality shows probably won't be interested in watching an hour-long deconstruction built more on embarrassment than belly laughs.
• The Luke McQueen Pilots: The Luke of Love was released on iPlayer today, and will be shown on BBC One at 11.15pm on Friday.
Review date: 19 Sep 2018
Reviewed by: Steve Bennett
Recent Reviews
What do you think?