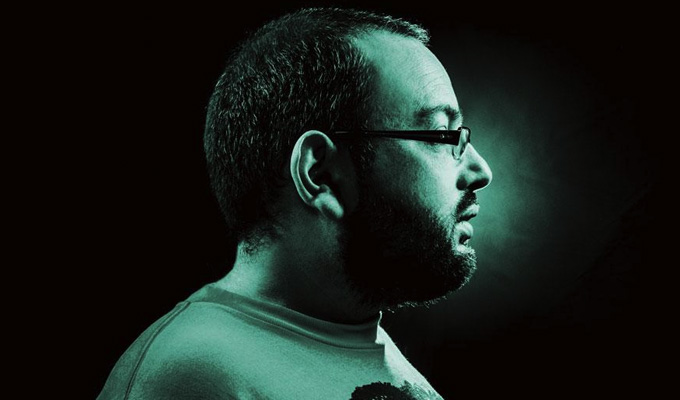 David Trent: Here's Your Future
Note: This review is from 2017
Multimedia polemicist David Trent opens his show by ruthlessly poking satirical fun at the 'internet of things', imagining to what ridiculous extremes this techno-trend will go. A connected mattress? A fork you plug into your laptop? He's even mocked up some overly-sincere adverts to mock these preposterous figments of his imagina…
What? They're REAL?
They sure are. Skynet is taking over and David Trent is our real-life John Connor, starting the Tech-Com resistance in a cave in Edinburgh by warning us of the dangers technology has in store, from virtual reality headsets to sexy alarm clocks.
Turning on the tech that made him the comedian he is, Trent proffers a show-and-tell session of strange things he's found online, not least a terrifying animation that's a favourite with his children … and has had 1.2billion views.
All this enrages the comic, whose angry rants make this an intense show, not just a YouTube playlist, and which takes him into diatribes about virtue signalling and Brexit, by-the-by. He's somewhere between Charlie Brooker and Adam Buxton's Bug shows, with added righteous anger.
But he can't sustain the frenetic fury for the full hour – even if he makes a decent fist of trying – and the passion inevitably peters out. A recurring joke about including pricey gadgets in his show so he can claim back the tax is a bit flat, especially as the concept has become something of a cliche in comedy shows. But Trent, as is his way, has a rare persistence in pushing the gag.
He's a bold and brash performer with some fine discoveries from the stranger corners of the internet, given a hard sell with his unstoppable delivery. And sometimes, like the technology he discusses, he gets a bit carried away.
Review date: 24 Aug 2017
Reviewed by: Steve Bennett
Recent Reviews
What do you think?