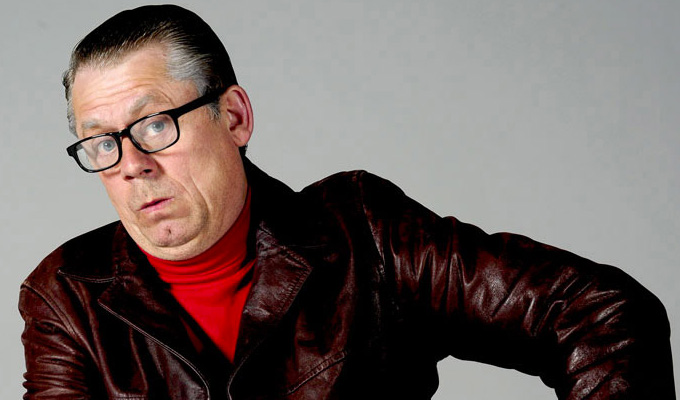 John Shuttleworth: My Last Will And Tasty Mint
Although he appears preserved in aspic, unchanged in more than three decades of performing, South Yorkshire's mild-mannered rolling stone of the hostels and village hall circuit is feeling his mortality.
Last year was a nadir for celebrity survival. And John Shuttleworth, plagued by a succession of minor ailments, isn't willing to take the risk of being famous any more, lest the Grim Reaper – or I'm A Celebrity – come knocking.
So there's an even more reflective, retrospective mood to this latest show by Graham Fellows's most enduring character, the title track nodding to My Way as he implores us to gather rosebuds while we may. Or at least, from his own yen of simple pleasures, 'have your fill of tasty mints'.
News of his retirement isn't quite the bombshell he expects to his long-serving manager and next-door neighbour Ken Worthington, prompting a rare flash of wounded ego from the usually modest singer-songwriter. Still, there'll be more time to visit the Keswick Pencil Museum and check the water levels of the reservoir now.
Always one to extract maximum satisfaction from a pun, Shuttleworth mixes the elegiac in songs like Mingling With Mourners, Whatever Happened To Vince Hill? and How's Yer Nan? with a sustained, nostalgic confectionery theme that ranges from My First Polo to the sublime Mutiny Over The Bounty.
This roll call of discontinued sweets prompts shoutouts from the crowd for other lost favourites, invigorating Shuttleworth with renewed purpose as it grows into a protest song and he contemplates a benefit gig for the Pacer, the Toffo et al.
As ever, the gap between his parochial, mundane preoccupations and the importance he attaches to them is richly realised on tracks like the anthemic The A1111, his tribute to a particular stretch of tarmac that, amusingly, elicits murmurs of recognition from the stalls.
The rhymes remain exquisite, the tunes reliably melodic, synthesised through tinny bosa nova and cha-cha with additional sound effects that he barely seems to have control over, his shambolic shuffling only adding to the charm. Save for a brief allusion to 'vaping', the modern world scarcely impacts upon him, with even his baseball cap-wearing attempts at rap owing more to Las Vegas-era Elvis than Stormzy.
As much as any comic creation, Shuttleworth is delightfully impregnable, with Fellows never once breaking character or offering an ironic wink, presenting the material completely straight to its undoubted benefit.
As he finishes with a medley of requests for his greatest hits, leading a singalong through the likes of Two Margarines On The Go and Eggs & Gammon, before encoring with I Can't Go Back To Savoury Now and Pigeons In Flight, you're left with that warm, reassuring feeling that he won't be unplugging the Yamaha anytime soon.
 
Review date: 24 Mar 2017
Reviewed by: Jay Richardson
Reviewed at: Glasgow Citizens Theatre
Recent Reviews
What do you think?