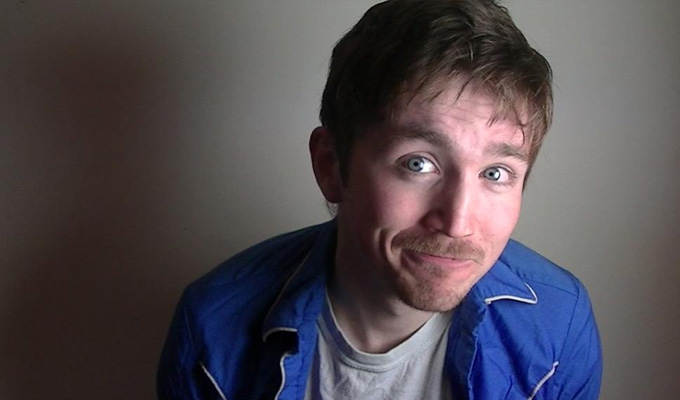 Leicester Square Theatre New Comedian Of The Year
Note: This review is from 2016
A perfectly splendid night of comedy, this competition final was worth the ticket price. Nobody died – which is the least you can hope for – and some distinguished themselves. There was a standout winner but the second and third positions (and there could have been a fourth) were tightly contested.
Host Richard Herring made funny look easy and could easily have stolen the night's thunder, but he was jovial, joshing and poised, bringing the audience up to a level of attentive excitement and whipping through the dozen acts, so the night flew. 
Micky Overman from Amsterdam was first up, and her classy self-assurance and presentation boosted her into third place by the end of the night. She addressed the clichés associated with her hometown – dope and tarts – and used the well-worn pairing of Waitrose and hummus as shorthand for middle-class mores, but there a depth to her which suggests she'll be originating more interesting material soon enough. 
Jake Baker was the next and the first of several low-status, scruffy, can't-get-a-shag boys. He had a good new gag for the evening, about the room, and told various self-deprecating tales, but with enough backbone to him that you'd want to see him again, maybe as the hapless flatmate in a sitcom. Definitely endearing. 
Next up, it was great to see Stanley Brooks own the room, in character as a gangly, self-appointed admin guru, like the office junior on steroids. He took the risk of bringing someone from the audience on stage, a personal pet hate, but the routine succeeded, and his positive energy and cartoony high self-confidence took Lewis Dunn's creation into the second spot. 
Romanian Radu Isac was a hair's breadth from placing as well, and he covered a lot of ground: immigration, race, body shaming and the TV meerkat voices, none of it too obvious, and with plenty of edge.
Peter Bazeley cut an elegant figure, about 9ft tall and two inches wide with a dinky guitar and a unflashy confidence, trying to win himself a girlfriend with some whole-audience participation. His short songs were properly musical and not the sort of ditty that could be easily learned in a day, like so many so-called musical comedians. His presence and composure on stage should take him far, as he had instant authority with the audience.
Danny Clives suffered by comparison. He's a downbeat, straw-sucking geek reading out short stories, who may have worked well in a more intimate setting, but there simply wasn't enough in his low-key, low-gag style to hold an audience of 400,  and there was no time in five minutes to establish rapport. 
Life's unfair, some might think, and Joby Mageean got the sweet spot straight after the break and then went on to win by a clear head. He had a great Grindr joke and some inspired daftness about working as a Christmas frog and/or wolf in a miserable grotto. His material was personal and he had actual proper gags, thank God, and charisma to spare. He should go far. 
Olga Koch's smooth Russian-American schtick seemed professional, going for familiar relationship problem topics, and she deserved more than she got from the audience. When there are so many people on a line-up doing short sets, the chances are similar themes will recur, and maybe that's what happened here? 
Neil O'Rourke brought genuine uncontrived quirkiness with tales of a dull Cork upbringing and his need to develop variable personalities. Even by Irish standards, he had a great voice, as one of the judges observed, and his eye for the absurd gave hope for more potential interesting tales. 
An achingly vulnerable character obsessed with scurvy, being abandoned by men and ending up in the friend zone, Lulu Popplewell's particular offering engendered more sympathy than hilarity. The character may work better by cumulative effect, I could see her appearances punctuating a sketch show, commentating from her very particular view of the world, but in a five-minute slot in a comedy competition, she got a bit lost
Patrick McCabe made me think of a very young Frankie Boyle (pre-big beard), somebody else though of Tim Key. His assured delivery of off-kilter material was well received, it all sounded clever and I certainly couldn't anticipate what was coming with each line, but equally I wasn't sure what I'd just heard half the time. He couldn't be accused of being too simple and obvious, but I didn't feel smart enough to get this, if there was anything to get. Intriguing and elusive or intentionally awkward, I would like to see more of him just to get a handle on what he was doing. 
Finally, Lauren Pattinson gave a composed set about performing comedy, having moved down to London and receiving comedy advice from non-comedians. Her rich Geordie accent and willingness to take her time made her spot compelling, she could certainly hold an audience. How long she can make mileage out of the voice alone is debatable, and she needs to develop more varied material. But she's undeniably watchable and was not a million miles off being placed. 
Ultimately gag-writing and a bit of swagger won out this evening, pushing back whimsy and studied dorkiness. A pleasing outlook for comedy.
Review date: 29 Nov 2016
Reviewed by: Julia Chamberlain
Reviewed at: Leicester Square Theatre
Recent Reviews
What do you think?