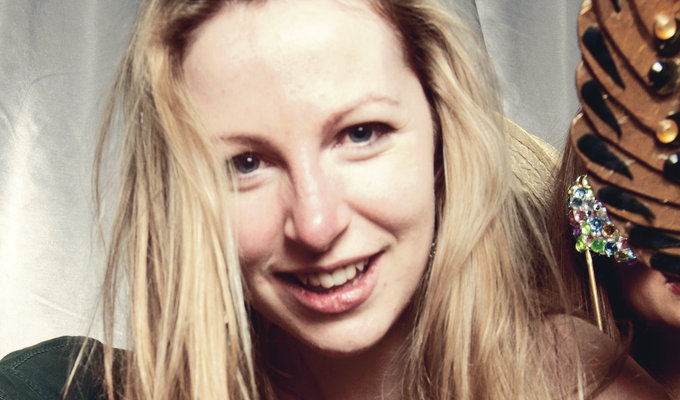 Laughing Horse New Act Of The Year 2014 final
Note: This review is from 2014
Strap in for another marathon new(ish) act final at the Dogstar. With 15 acts to chivvy along, host Nik Coppin did a sterling job of warming up the audience, who were already willing to pay attention. From then on, it was admin and information from him, but he fulfilled this slightly thankless role with his customary charm.
In the always challenging first slot Nabil Abdul Rashid exploded on to the stage with energy and confidence. His focus and composure made him very watchable. He burned his first minute or so telling us he wanted to be great, telling us about his comedy rather than actually doing it, talking about other gigs, a meeting with a producer who wanted to change his name to sound less Muslim.
He crammed a lot into his time: MI6, terrorism, Obama, gingers, some of it a bit too familiar, but his strong rapport with the audience set the bar high and they didn't fret that a couple of his gags were telegraphed.
Ed Caruana followed, an act so low-key and pasty white he made a virtue of his being almost transparent. He, too, talked about a previous gig, to ease himself into this one, but had a nice line of self-deprecating observations that were sufficiently offbeat to get him third place. He did a vaguely amusing, but redundant reprise of his set which took him way over time – if you're going to overrun, then do it with additional material, not the same, only mouthed over music.
In Cahoots were a slick double act, obviously geekily obsessed with comedy and offered a couple of crisp sketches dealing in stereotypes 'Asian comic' nearly being derailed by the well-meaning support of 'white van man'. They were both good actors, but the material for 'Asian comic' was perilously close to a straight lift from Paul Chowdhry, Parody should imitate, not use the exact words. Both young (looking) acts, it rather smacked of an end-of-term school revue, too pleased with itself.
Simon Caine tall, skinny and deadpan verging on glum had the Stewart Lee thing of overextending a gag and commentating on doing just that. A good routine about International Women's Day stood out, and I felt he had some sharp writing, but the determined suppression of any personality made him more awkward than he was funny.
Wrapping up the first third of the show was Jenny B Side, who set witless vulgarity to music in lieu of any jokes. Also presented as a transvestite, similar to Andrew O'Neill in Miss Moneypenny mode, minus the panache. Room for improvement in the guitar playing, singing and gag-writing areas of the act, otherwise nailed it.
After a breather, Joe Jacobs had an easy-going but dynamic stage presence and an ironic, arch delivery which looked like confidence. But he sold himself short on the subject matter – stoned people, weed, dealer direct marketing, sex noises and porn. He has promise, but needs to get these easy targets out of his system.
Elegant Lydia Hirst came next and her confidence ebbed and flowed throughout her set. She seemed to be the least experienced stand-up on the line up (I don't know) but the judges wanted her to get an honourable mention for her discomfiting material and some entertainingly harsh self-deprecation that made her appear fleetingly like a latter-day, glamorous Jo Brand. However, her faltering delivery held her back and she topped off her overrunning set with a bit of unnecessary sexual surrealism. Yet she may be one to watch.
George Rigden could actually play guitar and sing, always a plus with a musical act, but in a song about stalking he managed to combine the bombast of Mitch Benn with the creepiness of Earl Okin, and then had the confidence-slash-lack-of-inhibition to get into the audience and separate a girl from boyfriend and sing to her. Embarrassing an audience member never gets my vote and the humour in the songs just wasn't strong enough. He got a decent response from the audience, but we're all Pavlov trained to applaud concluding chords, it wasn't a natural progression from hilarity.
Character comedy from Olaf Falafel took second prize, with a mixture of audience interaction and some puns worthy of Milton Jones. His easy confidence and a sense of performance endeared him to the crowd and the judges.
Robyn Perkins took us to the next interval, a likeable, confident American with clear delivery. She incorporated the fact that some of her subjects had already been touched on by earlier acts, which must have been annoying for her, and she could have done more with her 'being broody' stuff, as 'dating in the UK' felt like a well trodden path. She can sell her style as witty and sharp, but the content just didn't add up to much.
Remaining in the Americas, polished Canadian comic Katherine Fearns started strongly with personal material and then moved into abortion, STIs and the gynaecological stories. But the content dwindled, even if she didn't, ending up with 'women are gold diggers' which came as a bit of a surprise in this day and age.
Next up Jenny Collier, pictured, initially made much of her naïve looks, and offered a mixture of personal material and verbal quirks that slid into toilet habits and farting. Like Lewis Carroll's Alice in a Carry On film, she relished innuendo, with a demeanour that makes her sound more subtle than she was. She ended on a line of startling crudity, but still picked up the top prize. She seemed the most in control of her material and performance, a natural, sweet-natured persona that exploited the contrast with schoolboy vulgarity.
Wizzy Janew had a set he could be pleased with, getting a good reaction to material based around his visual impairment and people's reaction to him. He got a good response and a sustained applause break, and his ability to give a good account of life in his shoes made this a straightforwardly funny and uncontrived set.
Robin Morgan made much of his camp straight man demeanour and showed potential with some good, twisting lines about bad relationships. I just wondered how much his amazement at his own campness might grate after a longer set, but as a new act his urbanity was welcome and unusual.
In the tough spot at the end Eshaan Akbar held his own and gained himself an honourable mention with a set on political correctness gone wrong, UKIP policies and being a rubbish Muslim. He sailed close to some of the 'Asian comic' clichés that In Cahoots and come up with, but his likeability and charm made this forgivable.
It was a close competition with little to choose between those who came second and third and would have got fourth. Seeing 15 acts together showed how imitative some were, maybe more than usual, and the top bracket of performers were the ones that weren't obviously devotees of other comics. There was a lot of seaside postcard vulgarity – when will people get over having genitals? – but the overall tone was less strident and more fun than for a few years.
Review date: 2 Dec 2014
Reviewed by: Steve Bennett
Recent Reviews
What do you think?