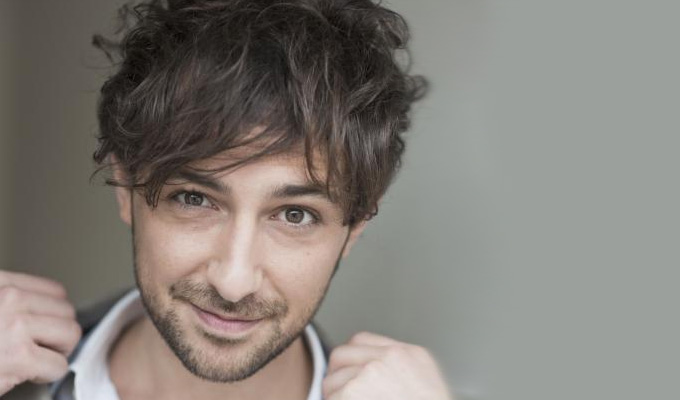 Funny Rotten Scoundrels
Note: This review is from 2014
Early reviews for the first night of the capital's new TV channel, London Live, have not been especially kind. Unless you count the hilariously biased piece in the now ironically named Independent, whose publisher Evgeny Lebedev just happens to own the new station. That, ladies and gentlemen, is what compromise looks like.
But despite its limited budgets, the fledgling broadcaster has made a serious commitment to comedy, with its programming mix containing some new sitcoms from YouTube creators, starting tonight, and the stand-up showcase Funny Rotten Scoundrels.
Talking ahead of last night's premiere, host Alex Zane said the programme aimed to recreate the spirit of a genuine comedy club, rather than the airbrushed polish of Live At The Apollo and its ilk. 'I don't think that environment has been properly captured on TV,' he said, conveniently overlooking Stewart Lee's Comedy Vehicle and Comedy Central's Alternative Comedy Experience.
Despite aiming for the rawness of a gig above a pub, Funny Rotten Scoundrels was not dogged by the shambolic amateurness that pervaded much of London Live's opening night schedule. Shot in the exclusive Soho private members club Century (so much for keeping it earthy), the show's decent production values displayed the sets of the three comedians involved to their best advantage.
At least it did when it could bring itself to actually show unfettered stand-up, of which producers seemed morbidly scared. The routines were prefaced with much fatuous interviews and backstage banter, with only the occasional clip from the stage thrown in for context. Zane, who was otherwise a good choice for host, was left asking the sort of glib questions local newspapers reporters ask: 'How did you get your material? Do you enjoy playing in London?' Well, the station has got a regional brief, I suppose, but this was hardly enlightening stuff.
Judicious use of such additional material can add to the stand-up, as Lee's conversations as both interviewer and interviewee, at the unforgiving hands of Chris Morris, demonstrate, but not here. Taking the best couple of minutes from the green-room chat might have enhanced Funny Rotten Scoundrels, but using so much just felt like padding what should have been a half-hour show into an hour.
Of the comedians featured, Sean McLoughlin, making his TV debut, was a stand-out, with a sharp, astute routine about the very real problems of being penniless, generously peppered with distinctive punchlines wrought from that misery. Rob Deering, complete with his box of looping tricks, was as energetically crowd-pleasing as always, the catchiness of his ditties well-conveyed through the TV screen.
But based on the edit of his set, opening act Andrew Ryan felt too insubstantial; his mild observational material being the sort of stuff you might see on the Apollo, but not really strong enough to make it there, despite his amiable everyman charm. Including him seems against the stated ethos of Funny Rotten Scoundrels to offer something different.
• Watch episode one of Funny Rotten Scoundrels here.
Review date: 1 Apr 2014
Reviewed by: Steve Bennett
Recent Reviews
What do you think?