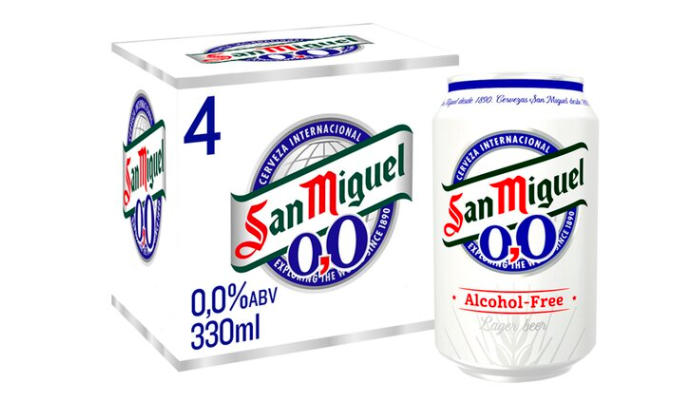 San Miguel missed a trick here...
Tweets of the week
Hindsight is a wonderful thing. I realise that now, of course.

— paul bassett davies (@thewritertype) July 20, 2022
San Miguel 0% should be called Sans Miguel.

— Celya AB (@abcelya) July 17, 2022
Heads up everyone, it's Ninja Turtle weather https://t.co/NwYphhKxrb

— Jesse Case (@jessecase) July 17, 2022
I always find the best time to post a Dolly Parton joke is 4:51.

— Alf (@whoelsebutalf) July 17, 2022
FYI: It's no longer "box wine"

The classy term is "cardboardeaux"

— mariana Z (@mariana057) July 18, 2022
she must not have been from too small a town if they had a midnight train going anywhere

— Jason Isbell (@JasonIsbell) July 17, 2022
I LOVE that joke about Dorian Gray. Never gets old.

— Sanjeev Kohli (@govindajeggy) July 21, 2022
Username: Dangerzone
Password: F00tLoo$e

Kenny's Logins

— Olaf Falafel (@OFalafel) July 21, 2022
You approach a gateway. There are two sentinels standing before it. One of the guards can only tell the truth whereas the other guard can only lie. You don't know which is which. What question should you ask in order to determine which of the two likes big butts?

— Moose Allain (@MooseAllain) July 18, 2022
"Lord Vader, we've found the rebel bass!" pic.twitter.com/yRq1nda6rc

— Dave Roberts (@hi_robb) July 18, 2022
Published: 22 Jul 2022
Recent Punching Up
What do you think?