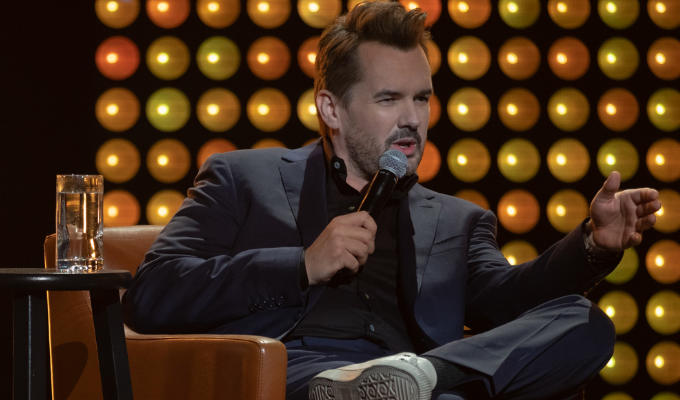 You're UnBeliebable...
When Jim Jefferies persuaded Justin Bieber to say hello to his 12-year-old niece, it was supposed to make him 'the greatest uncle ever'.
But the gesture backfired when the youngster told the pop superstar to his face that she was no longer a fan, and had switched allegiance to One Direction.
The stand-up revealed the embarrassing encounter with Bieber, who was around 16 at the time, in an Australian interview.
It happened about 13 years ago, when the comic had just arrived in America and found himself on the George Lopez show with Justin Bieber's mum, Pattie Mallette.
Jefferies told KIIS 1065's Kyle and Jackie O show today: 'I was sitting there with his mum, who's the same age as me. I thought, "I should go out with this woman, she's shat out a cash machine."
'So I'm sitting there with Bieber's mum, and I've never done this before, but I rang up my niece - she was about 12 at the time.
'I said, "Look, man, I have a niece in Australia. It's quite early in the morning there [but] if you could speak to her on FaceTime I'd be the greatest uncle ever."
'And he was so nice. He was like, "Anything for a Belieber." So I rang up my niece and I say, "How are you? It's your favourite uncle, Jim.'
'I said, "Who's your favourite pop star? Don't you like Justin Bieber?" And she goes, "I hate him now. I like One Direction!"
'In front of the Biebs! I just awkwardly went, "Well, he wanted to talk to you," and hung up.'
Published: 22 Jun 2022
Recent Punching Up
What do you think?