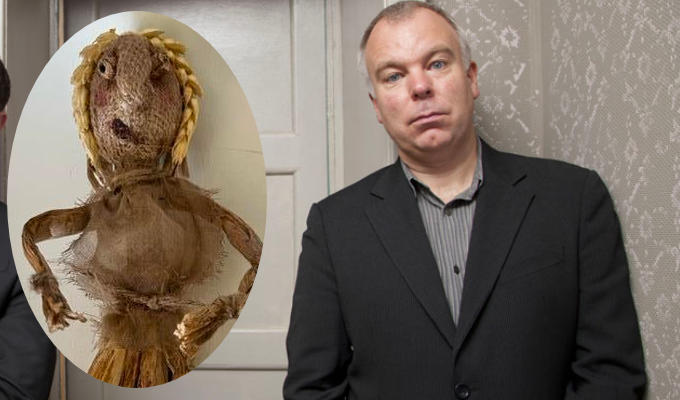 Buy your own bit of Inside No 9
Steve Pemberton is auctioning off some unique Inside No 9 props for charity.
Items going under the hammer include a corn dolly from the Mr King episode of the latest series, which has already attracted bids of £2,000.
A faceless child mask from the Nine Lives Kat episode has reached £220 at the time of writing, while bidding on PC Thompson's notebook, from the series episodes The Stakeout has passed £400.
The items are being sold off in aid of the Derian House Children's Hospice in Lancashire, of which Pemberton is a charity ambassador.
He has also donated signed scripts, including one from the Wise Owl episode showing how the titular animated character should look.
So far, more than £5,000 has been bid via Jumblebee, with six days of the week-long auction still to go.
Published: 6 Jun 2022
Recent Punching Up
What do you think?