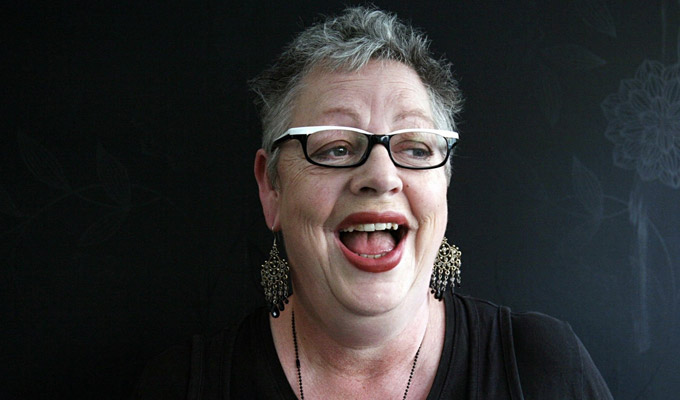 Jo Brand: TV producers tried to put me in heels
It's hard to picture Jo Brand in vertiginous stiletto heels – but that's what TV producers tried to insist she wear on one quiz show.
The comic has told of how executives have constantly tried to make her look 'more feminine' by their standards whenever she appears on screen.
'I can remember little discussions that I overheard about the way that I looked, couldn't they make me be a bit more... I don't know what they were after... feminine, pretty, you know?' she told the fashion podcast Who Are You Wearing?
'Like people would say, "Oh you should wear lots of different colours." I was thinking, "Oh all right then, if you choose it, all right, I'll wear it unless it looks absolutely ridiculous" – which on occasion things have.
'I remember some quiz show on ITV. They gave me a pair of five-inch heels and expected me to go down the stairs in them. I just said, "There is no way that I'm going to get to the bottom of the stairs without having to go to A&E." It's those sort of things.'
Brand told podcast host Kiri Pritchard-McLean that her stylist Karen Jackson now chooses her outfits, explaining: 'I know that what she picks for me does look nice, because my daughters say it does, and they don't often say.
'I can remember in the very old days doing [ Friday Night Live and them obviously looking at me and thinking, "God we've allowed her to dress herself, and she looks like Robert Smith from The Cure."'
Published: 8 May 2022