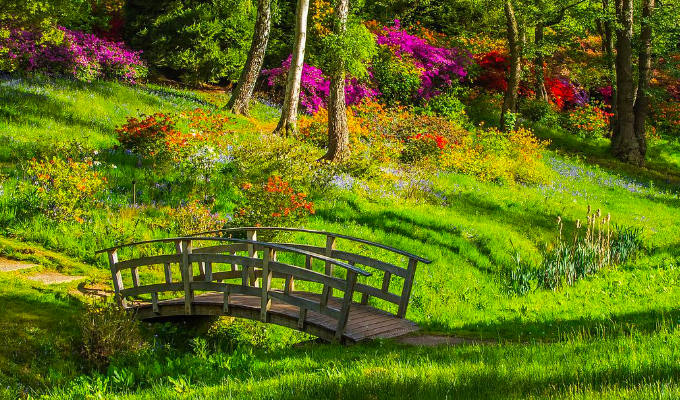 Is the grass always greener?
Tweets of the week
"That'll be £9.83 please"

"Hang on, mate - I've got a shitload of coupons here. These six are for 50p off the loaves, and one's half price on the fish"

Christ the Redeemer.

— Jason (@NickMotown) November 23, 2020
People say the grass is always greener on the other side but I turned mine over and it was just brown with worms in it.

— Gary Delaney is on tour now (@GaryDelaney) May 5, 2022
Wedding parties should have a worst man too. Like here's my best man, Scott, my brother Mike, my friends Richie and Dave Cactus, and then Derek who I assume is going to get wasted and fight the cake.

— He Called Me Greenhorn (@WhatsAGreenhorn) May 5, 2022
To errrrr is human. To moo is bovine

— Sanjeev Kohli (@govindajeggy) May 3, 2022
A Short Poem for #StarWarsDay

Her name was Yoda,
A showgirl she was.

— Brian Bilston (@brian_bilston) May 4, 2022
coroner: it's natural, just air escaping the body

my wife: could we remove the kazoo

— cap'n watsisname (@capnwatsisname) May 5, 2022
might open a mattress shop when i retire because ....... it's important to have something to fall back on

— joe (@mutablejoe) May 5, 2022
NFTs are just decorative plates for nerds

— Village Person (@SvnSxty) May 4, 2022
I never ever text anyone about my aunt. When will predictive text understand this?

— Jayne Sharp (@Jaynesharp) May 6, 2022
If I want less greasy hair I use Wella shampoo - if I want more grease I use Wella wella wella huh.

— Olaf Falafel (@OFalafel) May 4, 2022
Published: 6 May 2022
What do you think?