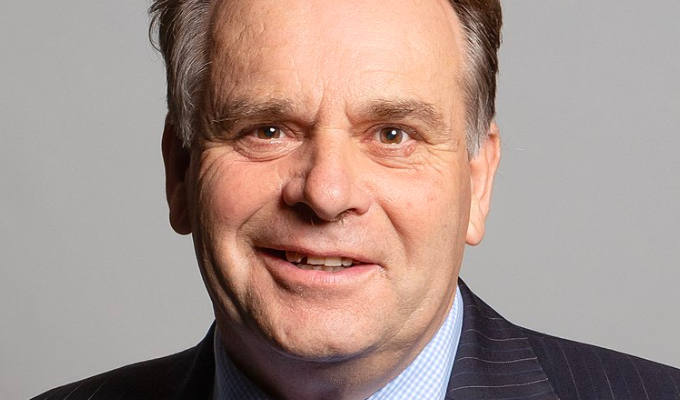 What has Neil Parish done?!
Tweets of the week
Neil Parrish has single-handedly helped to destroy the Government.

— David Quantick (@quantick) April 29, 2022
If Sade and Emma Freud formed a double act and it failed, I'd be strangely pleased.

— Craig Deeley 🇪🇺🏳️‍🌈 🇺🇦 (@craiguito) April 25, 2022
Surely being dragged through a hedge forwards would be just as bad

— Sarah Keyworth (@sarahkcomedy) April 29, 2022
Wife: I'm putting this leftover ham into a freezer bag.
Me: A HAMMMMBAAAG?
*Eternity of silence*
Wife: No.

Little insight into married life, there.

— Nick Pettigrew🇺🇦 (@Nick_Pettigrew) April 25, 2022
The greatest trick the Breville ever played was convincing people they'd eat toasted sandwiches for more than a day.

— Gary Delaney is on tour now (@GaryDelaney) April 28, 2022
People complain about female remakes of things but have you ever tried to watch that male remake of Rapunzel? Absolutely massacred the story. I do not recommend The Man in the High Castle

— Laura Lexx (@lauralexx) April 29, 2022
Prince's bedroom was usually untidy.
He had twenty three possessions on the one nightstand.

— Neil (@_Enanem_) April 28, 2022
If you haven't already… go see who @kfc follows.

— Sarah 💙 (@MsSC1986) April 25, 2022
Published: 29 Apr 2022
Recent Punching Up
What do you think?