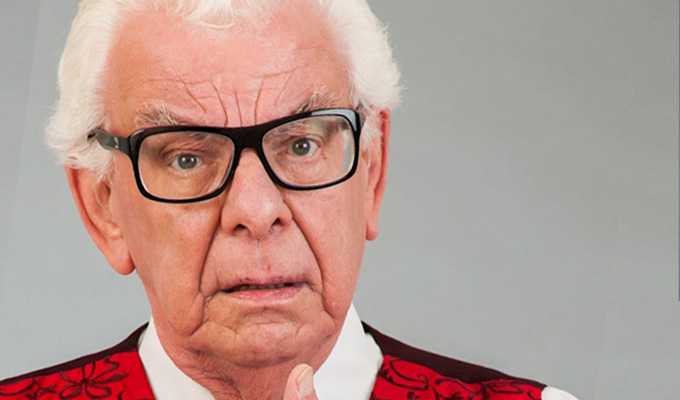 Was this Barry Cryer's last joke?
Was this the last joke Barry Cryer told?
Announcing the comedy star's death, his family said: 'It'll be of no surprise to those that knew and worked with him that he was telling an Archbishop of Canterbury joke to a nurse not long before he died. That was one of his gifts, making strangers feel welcome. Making them laugh.'
And now Nick Baines, the bishop of Barry's home town of Leeds, has revealed what it might be.
Writing in today's Times, the clergyman reveals that during a phone conversation last month, he asked Barry if he had any decent jokes he could use at Christmas.
This is the gag he told:
A man and his wife are out walking one day when they spot a bloke sitting alone in a bus shelter on the other side of the road
'That looks like the Archbishop of Canterbury over there," says the woman.'
'Go and ask him if he is.'
The husband crosses the road and asks the man if he is indeed the Archbishop of Canterbury.
'Fuck off,' says the man.
The husband crosses back to his wife who asks: 'What did he say? Is he the Archbishop of Canterbury?'
'He told me to fuck off,' says the husband.
'Oh no,' replies the wife, 'now we'll never know.'
It's not a gag the bishop told from the pulpit…
Published: 28 Jan 2022
Recent Punching Up
What do you think?