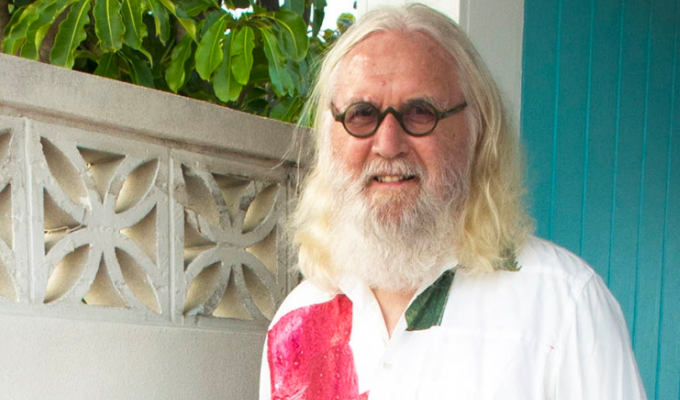 Billy Connolly gets 'trousered' into the dictionary
The word 'trousered' – to mean being drunk – has been added to the dictionary, thanks to Sir Billy Connolly.
The comedian is credited with the first recorded use of the term, in a 1977 interview when he spoke about drinking after gigs.
He said: 'After I've finished, I can get totally trousered along with the best of them. But I never touch the stuff before.'
Now the word has entered the Oxford English dictionary with the definition: 'Slang (chiefly British and Irish English). Drunk, intoxicated. Frequently in to get trousered.'
Editor Jonathan Dent explained in a blog post that the 'colourful expression for being or becoming (very) drunk [was] apparently popularised by Glaswegian comedian Billy Connolly'.
And his colleague Kate Wild, said the new addition had joined an extensive selection of synonyms.
She said: 'The newly added sense trousered meaning "drunk" expands what is already one of the largest categories, drunk, which contains over 200 words: from Old English for drunken through to late 20th century coinages such as wazzed, mullered, twatted, bollocksed, and – now – trousered.
'And that's just the main category drunk: if 200 or so synonyms aren't enough for your needs, there are many more specific terms in subcategories such as partially drunk, riotously drunk, and completely or very drunk.'
Published: 6 Jan 2022
Recent Punching Up
What do you think?