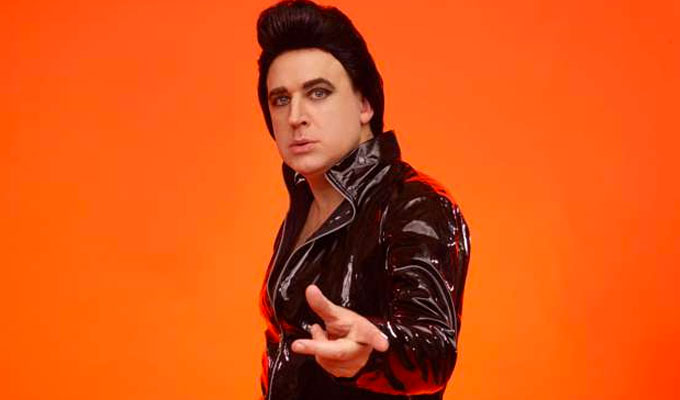 The King of lock and roll
Tim Vine once spent £200 on one of Elvis Presley's hairs – but admits it might not be real.
'It's about the size of an eyebrow hair,' he told Radio 5 Live's Nihal Arthanayake. 'But when I tell you where I got it from you'll go, "OK, yeah, right…"
'I bought it from a shop in Manchester for 200 quid. There is a certificate on the back that says his hairdresser kept it. It's presented in a little globe. If you look on the internet there are other examples with the same presentation that are genuine.
'Also the hair itself is not black, it's sort of red in colour. And that to me is a little sign that it may be his because his was dyed black and over time the dye would fade away and reveal the root.
'If you were faking it you get a black hair wouldn't you?'
'But could be fake, I agree.'
However, if it is real, Vine fantasies that he might be able to use the DNA to bring his hero back from the dead, as a 'Jurassic Elvis'. 'I do wonder if in the future I might be able to regenerate him from the hair I've got, the comic said.
Vine is a huge fan of The King and tours as the tribute act Plastic Elvis – playing the Hammersmith Apollo in London this coming Friday.
He said he turned down a tracksuit top because he couldn't be sure Elvis wore it, as he bought multiple versions of the same items of clothing.
He also declined a watch said to be Presley's saying the buyer, whom he met in a McDonald's in North London about seven years ago,
Published: 11 Dec 2021
Recent Punching Up
What do you think?